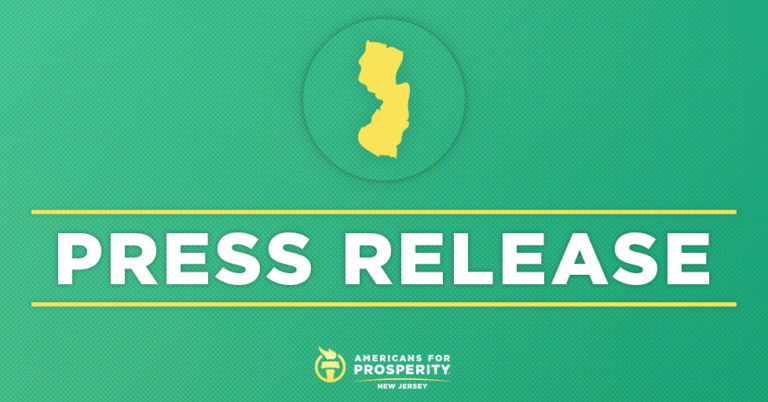 Americans for Prosperity – New Jersey: Working to Break Down Barriers for all New Jerseyans
Howley to head grassroots group in New Jersey
TRENTON, NJ – Americans for Prosperity – New Jersey (AFP-NJ) today announced Tony Howley as its new state director. Howley will succeed outgoing State Director Erica Jedynak. He previously served as the grassroots director as well as the deputy state director for AFP-NJ.
"I am humbled and honored to lead Americans for Prosperity-New Jersey. In our community, there are too many barriers to success which prevent everyday New Jerseyans from reaching their full potential. I look forward to working with our activists to tear those barriers down," said Howley.
"When the New Jersey state director position opened up, we knew that we would need someone with an unwavering dedication to excellence and an indomitable will to tear down barriers to success, and that's why Tony is the clear choice to lead the chapter," said Beth Anne Mumford, who serves as AFP Regional Director and oversees operations in New Jersey. "During his tenure as grassroots director, Tony grew grassroots engagement and helped to advance our vision across the state and throughout the wider community. I am confident that with Tony leading our efforts in New Jersey, our activists' success will continue to grow."
Background:
Tony Howley is a lifelong resident of Monmouth County and has devoted his professional life to advancing sound policy, commonsense government and building the business community. Tony has spent his last two years building the grassroots operation for AFP-NJ. Prior to joining AFP-NJ, Tony was the Executive Director of the Monmouth Regional Chamber of Commerce, where he worked tirelessly to promote local businesses and grow the Chamber of Commerce. Howley also held several positions within the Monmouth County government and holds a B.S.B.A in Organizational Management and Human Resources from Thomas Edison State University. Howley currently resides in Freehold Township.
For further information or an interview, reach Lorenz Isidro at LIsidro@afphq.org or (703) 887-7724. 
Through broad-based grassroots outreach, Americans for Prosperity (AFP) is driving long-term solutions to the country's biggest problems. AFP activists engage friends and neighbors on key issues and encourage them to take an active role in building a culture of mutual benefit, where people succeed by helping one another. AFP recruits and unites New Jerseyans behind a common goal of advancing policies that will help people improve their lives. For more information, visit www.americansforprosperity.org
###