Please select your state
so that we can show you the most relevant content.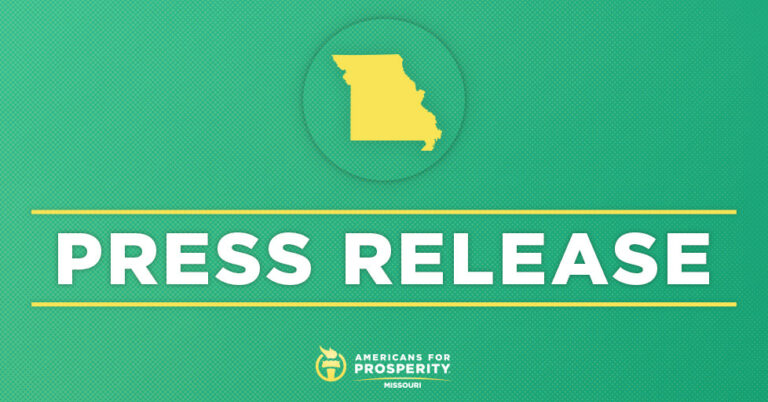 Americans for Prosperity Launches New TV Ad on Sen. McCaskill's Double-Talk on Tax Reform
JEFFERSON CITY, Mo. – Americans for Prosperity-Missouri (AFP-MO) launched a $1.8 million TV, cable, and digital ad campaign Wednesday exposing Sen. McCaskill's double-talk on tax reform and urging Missourians to vote against her in the upcoming election. The ad, "Tax Reform Double-Talk," highlights how the senator, despite saying she'd support tax cuts for the middle class, voted against President Trump's tax reform bill, but has over the years repeatedly voted to raise taxes when supporting bills like Obamacare. Just like the use of her private plane on an RV tour, Sen. McCaskill continues to say one thing but does another in Washington, D.C.
AFP-MO State Director Jeremy Cady issued the following statement:
"Over and over, Sen. McCaskill has said one thing to Missourians but has done another when in Washington, D.C. Instead of voting for tax reform, which will on average save each Missouri family $2,000, she voted against it, but had no problem voting to raise taxes by nearly $1 trillion.

"It's the same lip-service we've come to expect from Sen. McCaskill–when in Missouri, she touts her bipartisanship but when on the Senate floor, she's beholden to Chuck Schumer and her political party. She's part of the D.C. culture that has overseen the expansion of the federal government, ballooning of our national debt, as well as the government's unprecedented intrusion into our healthcare. Missourians must vote against her in the upcoming election. Enough is enough."
Watch the ad here.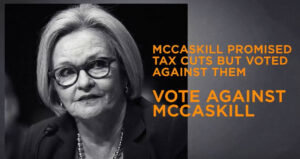 © 2023 AMERICANS FOR PROSPERITY. ALL RIGHTS RESERVED. | PRIVACY POLICY