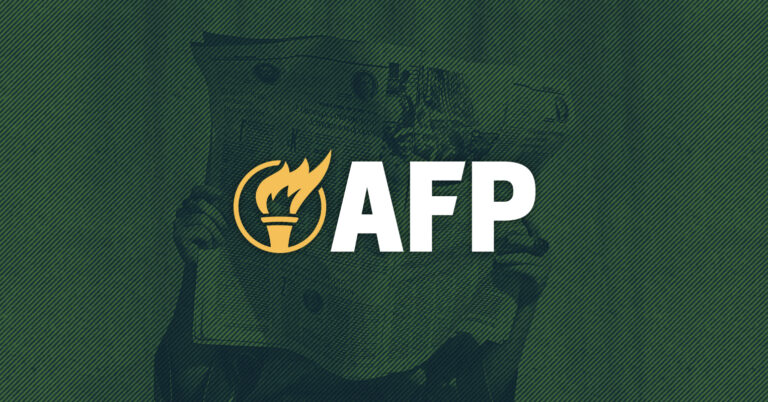 Americans for Prosperity Launches New Round of Inflation Reduction Act Accountability Ads
Arlington, VA- Americans For Prosperity has launched a new round of ads targeting House and Senate members who directly contributed to the pain of Americans amidst economic turmoil by passing the Inflation Reduction Act. The ads are the latest release in a $1.1 million campaign highlighting the true cost of Washington's poor policy decisions.
The ads are running in the districts of ten House members and the states of six U.S. Senators: Sen. Maggie Hassan (D-NH), Sen. Catherine Cortez Masto (D-NV), Sen. Raphael Warnock (D-GA), Sen. Joe Manchin (D-WV), Sen. Kyrsten Sinema (D-AZ), and Sen. Mark Kelly (D-AZ), as well as Rep. Abigail Spanberger (D-VA), Rep. Elissa Slotkin (D-MI), Rep. Tom O'Halleran (D-AZ), Rep. Elaine Luria (D-VA), Rep. Tom Malinowski (D-NJ), Rep. Frank Mrvan (D-IN), Rep. Dan Kildee (D-MI), Rep. Susie Lee (D-NV), Rep. Matt Cartwright (D-PA), and Rep. Cindy Axne (D-IA).
In a simple, straight-to-camera appeal, AFP puts the massive influx of spending into perspective and underscores how Americans are still paying more and getting less. Below is the script for the ad airing in Senator Joe Manchin's state:
$5500. 

That's how much more we're paying per year just to have the same quality of life. 

$3,000,000,000. 

That's how much more Congress and Joe Manchin spent in the last two years. 

To do what? Rescue the economy and reduce inflation? 

Something doesn't add up. 

We're still feeling the pain at the pump and the grocery store. And their only solution is to spend more money. 

Tell Joe Manchin we're done paying more and getting less.
The end of the ad encourages voters to hold their lawmakers accountable for passing the Inflation Reduction Act and sends them to NoNewTaxesinaRecession.com.
AFP remains committed to educating constituents about the harmful consequences of this legislation and the empty promises to get it passed – especially in the key states and districts where lawmakers played an instrumental role in pushing it across the finish line. Instead of continuing the same tax-and-spend approach that Americans have seen fail time after time, AFP is advocating a positive alternative policy agenda: Empowering People, Emerging Stronger.