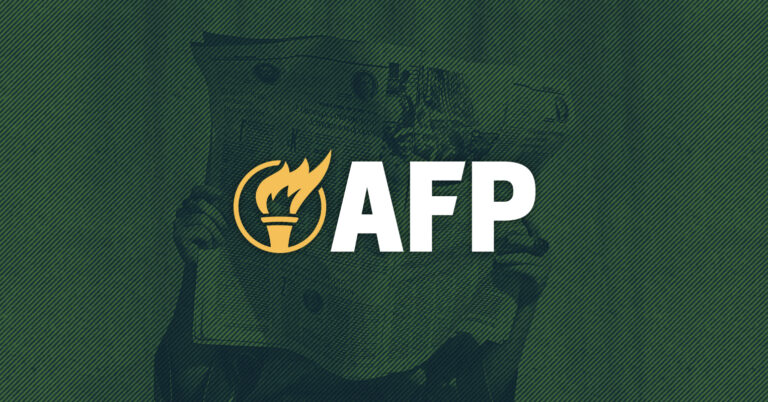 Americans for Prosperity: Inflation Was a Choice, Not Inevitable
New op-ed offers solutions to lower inflation and energy prices  
CHARLESTON, WV — Americans for Prosperity – West Virginia (AFP-WV) State Director Jason Huffman wrote an op-ed in the Charleston Gazette-Mail on how government actions have contributed to skyrocketing inflation and suggests actions state and federal lawmakers can take to lower energy prices.
An excerpt is below. The full op-ed is here. 
"The next time you find yourself forking over $60, $70, even $80 to fill up your tank, remember: It doesn't have to be this way. The pain at the pump Americans are enduring — including the $4 per gallon West Virginians are paying — was not inevitable. It was a choice.
"President Joe Biden ran for president promising to "end fossil fuel." He argues that the only way to reduce carbon emissions is to change people's behavior using government sticks and carrots. The political left has tried to use top-down mandates and policies to reduce emissions for years, but these top-down approaches have not proven effective.
"A better way is to remove barriers to voluntary efficiency and environmental stewardship, reduce restrictions on new market entrants, and streamline permitting and licensing requirements for all types of energy innovation…
"Markets aren't magic — they're just relentlessly innovative, if permitted to be. Biden has chosen to attack them for a long, painful year. But a course correction is needed — especially as the war in Ukraine has thrown the global oil industry into uncertainty. An energy-abundance agenda, born of an optimistic mentality, can kick-start our energy industry and our struggling economy…
"West Virginia's congressional representatives are perfectly positioned to spend 2022 leading both parties toward new policies that boost job creation with innovation, instead of regulation, all while reducing emissions — the two are not mutually exclusive. And, as Mountaineers struggle to afford energy, they should continue sending this message to Washington."