Please select your state
so that we can show you the most relevant content.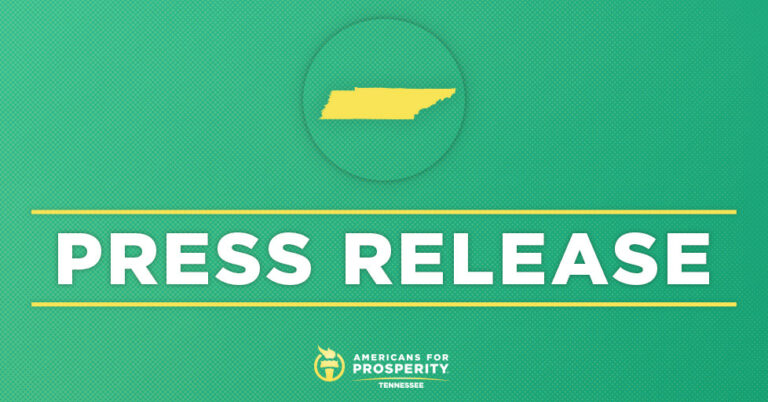 Americans for Prosperity Honors Marsha Blackburn with "Pioneers for Prosperity" Award
WASHINGTON, DC — Americans for Prosperity – Tennessee awarded U.S. Senator Marsha Blackburn (R-Tenn.) with the "Pioneers for Prosperity" award.
The award is given to lawmakers who were policy champions in the 117th Congress, on the frontlines of opposing bad ideas and proactively advancing principles and policies that offer solutions to Americans facing barriers to their upward mobility and success.
AFP-TN State Director Tori Venable released the following statement: 
"Senator Blackburn has been a tireless advocate for freedom and opportunity. I was honored to award her the "Pioneer for Prosperity" award this week for her work to champion policy solutions and oppose government overspending. I look forward to continuing to work with Senator Blackburn to ensure prosperity for all Tennesseans and Americans."
The 117th Congress saw members of the House and Senate vote for trillions of dollars in misguided spending that has done little to alleviate the economic anxiety millions continue to feel. Many of the "Pioneers for Prosperity" stood strong and led against ill-advised legislation like the Infrastructure Investment and Jobs Act, the corporate welfare CHIPS Act, and the so-called Inflation Reduction Act. They've also been leaders on policy solutions around critical issues such as reforming the federal budget, increasing domestic energy production, expanding choices in healthcare, and promoting flexibility for workers.
© 2023 AMERICANS FOR PROSPERITY. ALL RIGHTS RESERVED. | PRIVACY POLICY