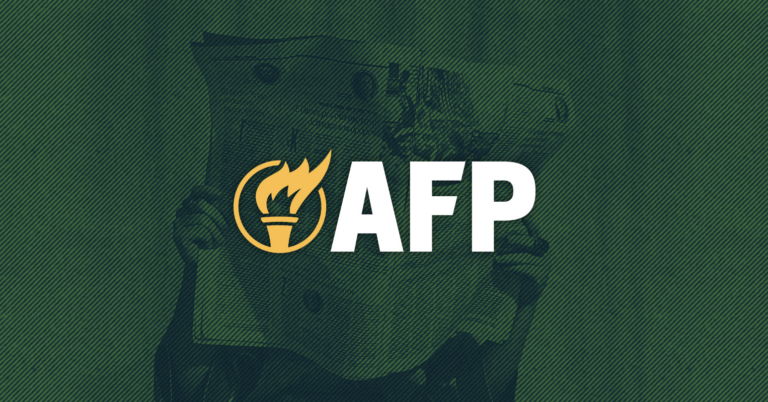 Americans for Prosperity Foundation Files Complaint Against the Federal Trade Commission for Records Regarding Decision to Discard the Consumer Welfare Standard
Arlington, Va. – Today, Americans for Prosperity Foundation (AFPF), a national nonprofit that educates Americans about the benefits of a free and open society, filed a complaint against the U.S. Federal Trade Commission (FTC).
The complaint, which follows a Freedom of Information Act request the group sent to FTC on October 14, seeks agency records involving the FTC's decision, led by Chair Lina Khan, to rescind an agency policy statement supporting the decades-old consumer welfare standard – a legal doctrine that for nearly 50 years has served as a guide for antitrust enforcement and protected businesses against government abuse of antitrust laws.
"The FTC's actions will harm economic progress, stifle innovation, and make it easier for the FTC to unfairly target American businesses," said Eric Bolinder, managing policy counsel at Americans for Prosperity Foundation. "Americans deserve to know why Chair Khan and the FTC discarded the consumer welfare standard and how they may be planning to unconstitutionally weaponize the FTC against private businesses that haven't cozied up to their regulators in Washington."
AFPF's complaint seeks records pertaining to the following:
Any policies or guidance that replace the FTC's 2015 Section 5 policy statement (consumer welfare standard) concerning unfair methods of competition.
All communications, memoranda, or other documentation regarding:

the decision to replace the 2015 Section 5 policy statement concerning unfair methods of competition;
the withdrawal of merger guidelines;
any plans or policy to replace the merger guidelines;
adjustments to merger review announced on August 3, 2021;
the pre-consummation warning letters announced in and attached to the FTC's August 3, 2021 blog post on merger review;
the FTC's authority to send pre-consummation warning letters or take the actions described in the letters;
the FTC's plans to continue to seek monetary relief in response to the AMG decision, including communications with the Department of Justice and/or members of Congress or their staff regarding H.R. 2668.
The time period for this request is February 1, 2021, to the present.
BACKGROUND
After assuming office as the Chair of the FTC on June 15, the FTC, by a 3-2 vote, rescinded a policy statement from 2015 supporting the consumer welfare standard as a guide for antitrust enforcement. The Commission also:
revised and proposed repealed established merger guidelines;
authorized FTC staff to initiate investigations without first gaining a majority vote of approval from the Commission;
granted Chair Khan the authority to issue subpoenas singlehandedly; and
appointed Khan, or her designee, as the presiding officer of rulemaking proceedings.
These actions jettisoned principled antitrust enforcement and weaponized trade regulation rules. Additionally, they removed procedural and structural constraints on the FTC's power to make new rules and regulations, initiate investigations, and bring enforcement actions against American businesses.
Khan's FTC is actively resisting congressional oversight efforts. On July 29, a handful of members of Congress sent the FTC a letter to express concerns regarding certain Commissioners' actions to "consolidate agency power, unilaterally assert and expand regulatory authority, and abandon bipartisan and open processes." The congressmen included a request for documents regarding issues covered in this memo and others and gave the FTC until August 12 to respond. However, the FTC has yet to produce the documents in question.
For interviews, please contact Geoff Holtzman at gholtzman@afphq.org.