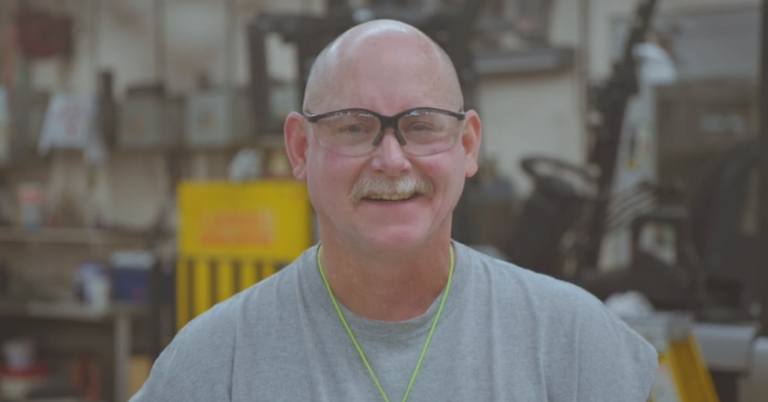 Americans for Prosperity Foundation Announces $500,000 Tax Reform Ad
New digital ad explains how tax reform is lowering taxes and increasing pay for American worker
Arlington, Va. – Americans for Prosperity Foundation announced a new educational initiative on tax day to tell the stories of American taxpayers who are benefiting from tax reform. The initiative is launching with a nationwide digital ad about the workers at Lawrence Paper Company, a small business in Kansas that gave $500 bonuses to all employees because of tax reform. Lawrence Paper Company CEO Justin Hill and several employees explain how the company is growing and workers are winning because of tax reform.
Click here to watch the new ad.
Michael Fields, Senior Director of Americans for Prosperity Foundation's issue education program, provided the following statement:
"Tax reform is working for the hundreds of employees at Lawrence Paper Company and millions of other Americans who are paying less in taxes and getting higher pay. Tax reform has lowered taxes for almost all taxpayers and is encouraging companies to grow, hire, and reward their employees. We are sharing this ad because all Americans need to know how tax reform is leading to higher pay and lower taxes."
The new digital ad is being promoted nationwide with paid distribution in all 36 Americans for Prosperity Foundation chapter states. The ad is part of a long-term effort to educate Americans about the benefits of tax reform.
Key Facts About Tax Reform:
Americans Are Paying Less in Taxes
It is estimated that the typical family of four could see savings of more than $2,000.
The U.S. Treasury Department says 90% of wage earners will see higher pay due to lower taxes.
Lower Tax Rates and Higher Income Thresholds
Standard Deduction Doubled
The standard deduction was nearly doubled from $6,350 to $12,000 for single filers and from $12,700 to $24,000 for married couples.
Health Care Mandate Penalty Repealed
The tax reform bill repealed the health care mandate. Effective in 2019, Americans won't face a penalty for choosing not to purchase health insurance as mandated by the Affordable Care Act.
Hundreds of Companies Have Expanded Benefits
As a result of tax reform, nearly 400 companies have announced bonuses, raises, new investments, or other benefits that are helping millions of Americans.
A Stronger, More Competitive Economy
Tax reform lowered the corporate tax rate to 21%, encouraging investment and job creation.
For further information or to set up an interview, please send an email to GBraud@afphq.org.
Americans for Prosperity (AFP) exists to recruit, educate, and mobilize citizens in support of the policies and goals of a free society at the local, state, and federal level, helping every American live their dream – especially the least fortunate. AFP has more than 3.2 million activists across the nation, a local infrastructure that includes 36 state chapters, and has received financial support from more than 100,000 Americans in all 50 states. For more information, visit www.americansforprosperity.org
###