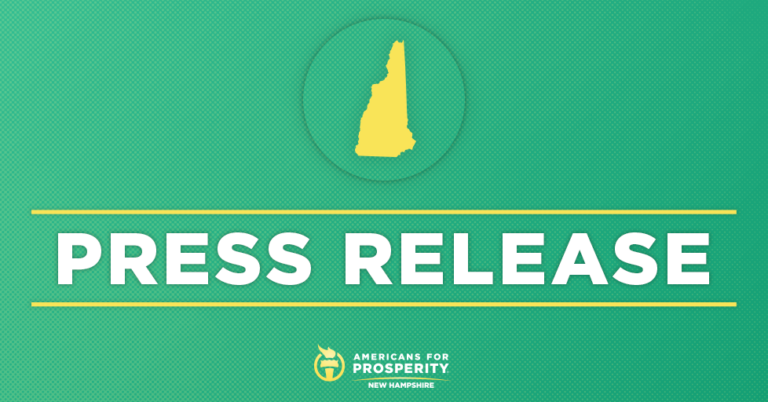 Americans for Prosperity Awards David Wheeler as the 2018 Conservative of the Year
Executive Councilor receives grassroots group award for protecting taxpayers, promoting freedom
MANCHESTER, NH – Americans for Prosperity-New Hampshire (AFP-NH) today announced that Executive Councilor David Wheeler will receive the grassroots group's Tom Thomson Conservative of the Year Award.
"David Wheeler's tremendous stewardship of taxpayer money and commitment to upholding the New Hampshire Advantage has benefited New Hampshire greatly. From his continuous support of ensuring that taxpayer dollars are spent in the most efficient and effective manner possible to his continuous opposition of Obamacare's Medicaid expansion, David has kept government growth in check and worked to expand freedom," said AFP-NH State Director, Greg Moore. "During his time in office, David exemplified the belief that 'low taxes are the result of low spending.' We are proud to award David with our Tom Thomson Conservative of the Year Award and thank him for the great work he did for the Granite State, not just this year, but over the course of decades embracing our 'Live Free or Die' tradition."
The award's namesake, Tom Thomson has served as the Honorary Chairman of AFP-NH since the chapter's inception in 2008. In 2015, AFP-NH State Director Greg Moore announced the award would be renamed after Thomson. Thomson, the son of former Governor Mel Thomson, has popularized and maintained "The Pledge" to oppose any broad-based sales or income tax in New Hampshire. He is also active at AFP events, with his iconic "Ax the Tax" ax that his father made famous.
Wheeler will receive the award at AFP-NH's annual Christmas Party, which will be held on December 11th at Backyard Brewery in Manchester. In addition to the Conservative of the Year, the group will also award the Freedom Fighter of the Year, given to the top volunteer in the state.
The event is open to the media. The program will start around 6:30 PM. To RSVP, contact Greg Moore at gmoore@afphq.org or 603-303-9297.