Please select your state
so that we can show you the most relevant content.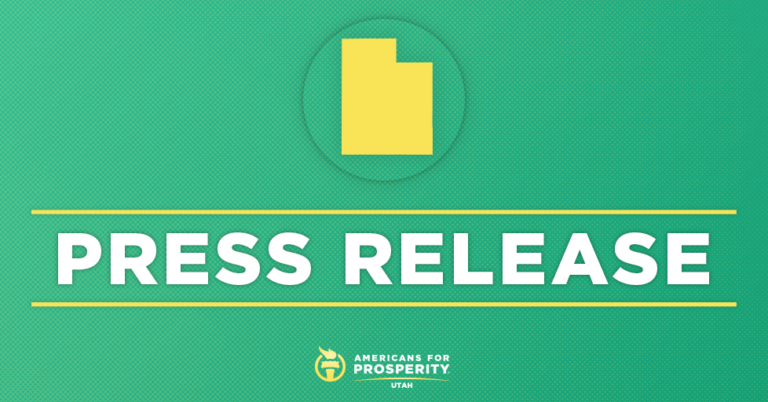 Americans for Prosperity Applauds Utah Legislature for Lowering State Income Tax
SALT LAKE CITY, UT— Today, SB 59, a bill that will drop Utah's state income tax rate from 4.95% to 4.85%, passed both legislative bodies and is on to the Governor's desk. The bill will also raise the thresholds on Social Security benefits that individuals can collect before required to pay taxes on the earnings. It will also enact a nonrefundable state earned income tax credit (EITC) focused on supporting low and moderate-income families.
"Americans for Prosperity applauds Utah lawmakers for passing SB 59, so Utah families can keep more of their hard earned money and manage it as they see fit. The last time the income tax was lowered in 2008, Utah experienced an economic growth spurt because when we empower people, instead of government, we see extraordinary results. If signed into law, this legislation will undoubtedly fuel innovation and economic progress. We urge Governor Cox to make this common-sense legislation law." 
© 2023 AMERICANS FOR PROSPERITY. ALL RIGHTS RESERVED. | PRIVACY POLICY