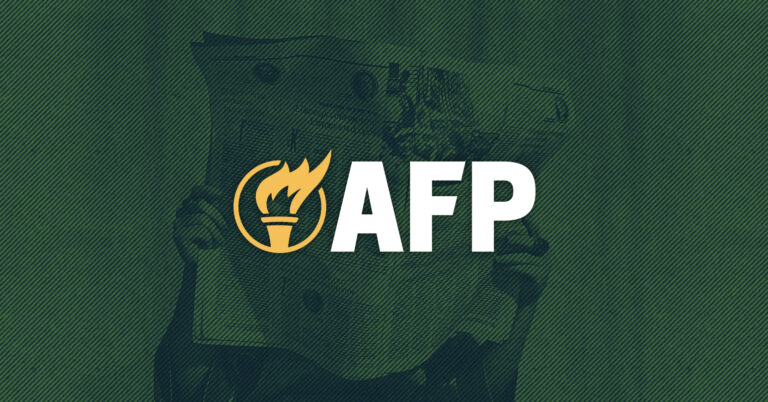 Americans for Prosperity and Platte Institute join Governor Pillen and Senators on Tax Day to promote pro-growth fiscal policies
Lincoln, Neb. — Today, Americans for Prosperity-Nebraska State Director, Jessica Shelburn and Platte Institute CEO, Jim Vokal joined Governor Jim Pillen, Revenue Committee Chairwoman Lou Ann Linehan and Appropriations Committee Chairman Rob Clements, for a news conference highlighting the importance of pro-growth policies. The morning's news conference was scheduled on Tax Day, the due date for personal income tax returns.
"All of us in Nebraska agree on a couple things. We agree as a state that our kids are our future, and we can never give up on kids, and we agree as a state we must have a transformational tax policy change," said Governor Jim Pillen. "I'm incredibly privileged to partner with Senator Clements and Senator Linehan being fiscally conservative and having the courage to say no. It's really important that together we focus on decreasing spending while improving services to the state."
"For too long we have found ourselves uncompetitive with other states when it comes to taxes," said Senator Lou Ann Linehan. "As recently as last year the Tax Foundation ranked Nebraska among the 20 worst states for income and property taxes, putting us in the company of states like New York, California, New Jersey, and Connecticut. The good news is relief is on the way."
In his remarks during the morning's press conference, Platte Institute's CEO Jim Vokal commented on tax legislation currently moving through the legislative process. "With the 7th highest property tax rates in the country and the highest rates in all of the Midwest, it's critically important for our Nebraska Legislature to continue to advance LB754 and LB243 and give Nebraska a fighting chance to remain competitive in the region and prioritize our taxpayers."
At a luncheon with Senators and legislative staff following the morning news conference, Vokal and Shelburn, state director for Americans for Prosperity-Nebraska announced a new partnership between their organizations to further promote limited-government and free-market principles in Nebraska. Though separate, both groups have long advocated for state policies that promote individual liberties and economic prosperity.
"Combining the strength of our two organizations will help to increase our reach and better inform state policymakers on issues that drive economic competitiveness and growth," said Americans for Prosperity-Nebraska State Director Jessica Shelburn. "Through this collaboration, Nebraska will have a fighting chance to remain competitive in the region and prioritize our taxpayers."