Please select your state
so that we can show you the most relevant content.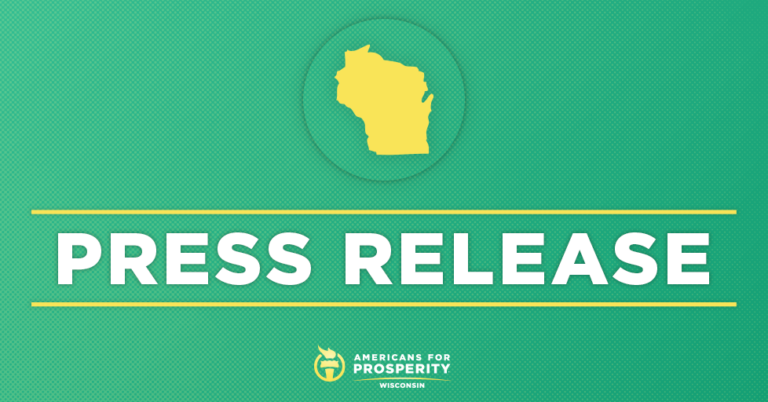 AFP-WI Urges Support for JFC Changes to Budget
MADISON, Wis. – Americans for Prosperity-Wisconsin (AFP-WI) announced support for recommendations made by Joint Committee on Finance (JFC) Co-Chairs Rep. John Nygren and Sen. Alberta Darling to remove certain items from Gov. Tony Evers' proposed budget. The recommendations make improvements to the budget by removing items that would limit educational opportunity, undo pro-growth labor reforms, and restrict access to health care for the most vulnerable by expanding Medicaid. AFP-WI urges JFC members to vote in favor of removing these items from the budget.
AFP-WI State Director Eric Bott issued the following statement:
"Gov. Evers' proposed budget would threaten the mass of opportunities Wisconsinites currently enjoy, but Rep. Nygren and Sen. Darling's recommendations would help improve the budget by removing the worst parts of it. Wisconsin's economy is roaring because of numerous pro-growth reforms over the last decade, and we urge committee members to vote for these changes and help keep Wisconsin moving in the right direction."
AFP-WI supports Co-Chairs Rep. John Nygren and Sen. Alberta Darling's recommendations to remove items from the budget, specifically proposals that would:
Freeze enrollment in Wisconsin's educational opportunity programs and curb the expansion of independent public charter schools.
Repeal right-to-work, restore prevailing wage, and reinstate project labor agreements.
Expand a broken Medicaid system.
© 2023 AMERICANS FOR PROSPERITY. ALL RIGHTS RESERVED. | PRIVACY POLICY