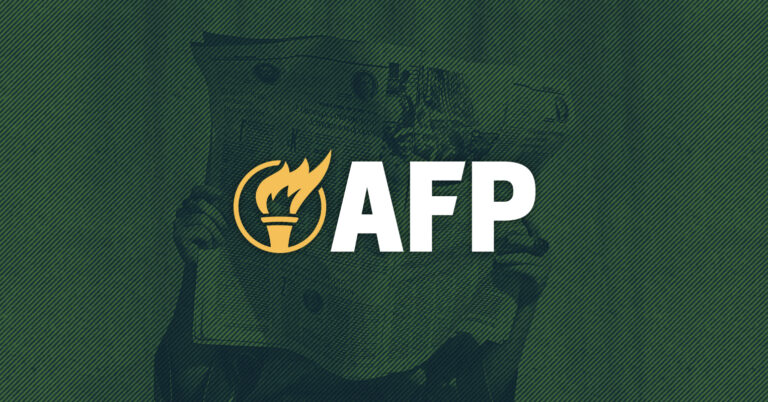 AFP Urges House to Swiftly Pass Lower Energy Costs Act
ARLINGTON, VA—Today, Americans for Prosperity sent a letter to House Speaker Kevin McCarthy urging the swift passage of H.R. 1, the Lower Energy Costs Act. AFP is joined by a coalition of more than two dozen groups including Heritage Action, Americans for Tax Reform, Advancing American Freedom, America First Policy Institute, Texas Public Policy Foundation, National Taxpayers Union, American Energy Alliance, and others in support of the House plan to stop the Biden Administration's war on American energy.
What they're saying:  
"We applaud the House of Representatives on the introduction of H.R. 1, the Lower Energy Costs Act. Americans need Congress to focus on the biggest challenge facing families and business – persistent inflation fueled by high energy costs. Voters understand the need to move past the regulatory paralysis, burdensome taxes and wasteful spending holding back American energy abundance. With this bill, the House of Representatives has delivered. We urge swift passage and prompt consideration in the Senate.
"H.R. 1 would roll back the worst regulatory restrictions and taxes crippling supply chains for production and delivery of affordable energy. The bill would eliminate a new tax on natural gas infrastructure borne by consumers; restore predictability to energy production from federal lands; end the abuse of Clean Water Act permitting by anti-development states seeking to block pipelines and other affordable energy projects; streamline duplicative regulations that undermine investment in domestic natural gas and abet foreign adversaries' manipulation of world energy markets; and overturn lower courts that seek to erode property rights and federal lands as a viable source of key mineral inputs to our economy.
"By removing these bottlenecks in the energy supply chain, the bill would help ensure abundant, affordable energy from diverse sources."
The reforms included in the Lower Energy Costs Act would lower prices for all Americans by lifting regulatory barriers that hold back domestic energy production.
AFP Vice President of Government Affairs Akash Chougule commented:
"Families and businesses are facing historic inflation costs driven by President Biden's war on American energy. Now, Congress has a real opportunity to lower costs by repealing the onerous taxes and regulations that are standing in the way of an abundant, reliable energy supply. The Lower Energy Costs Act would unleash America's energy abundance by speeding up construction and energy production throughout this country. We are calling on Congress to swiftly pass these bold reforms to lower costs for all Americans, and we will hold accountable those who stand in the way."
Read the letter HERE.