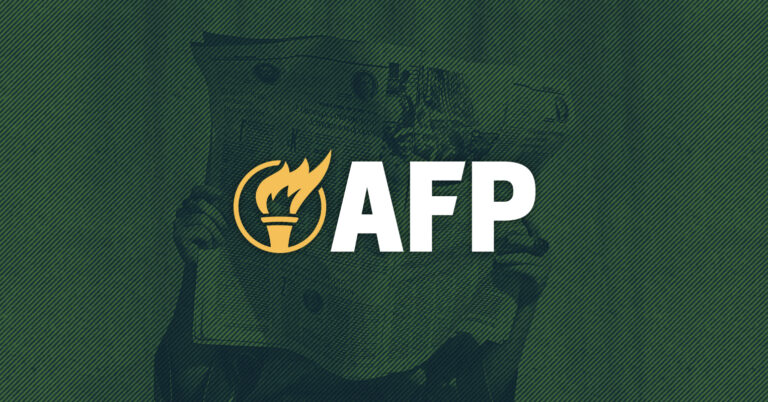 AFP-TX to Cuellar: Support Trump Spending Cuts
Congress has opportunity to cut $15 billion in spending by passing President Trump's rescission package
AUSTIN, TX – Americans for Prosperity-Texas (AFP-TX) today called on Laredo Congressman Henry Cuellar to support President Donald Trump's proposal to cancel $15 billion in unspent government funds from previous years. The call comes days after the Lone Star state activist group launched the first phase of a campaign to encourage Cuellar and other members of the Texas Congressional Delegation to confront Washington's overspending problem head-on.
Americans for Prosperity-Texas State Director Jerome Greener made the following statement:
"When it comes to cutting wasteful government spending, Congressman Cuellar has been all hat and no cattle.  For years, Cuellar has talked about how he wants to get spending under control and yet he voted to continue the Washington spending spree by $1.3 trillion earlier this year. Cuellar and many of his colleagues from both sides of the aisle made a terrible mistake when they supported that spending bill but soon they will get another chance to do right by Texas taxpayers. Instead of saddling future generations of Texans with more crushing debt, Congressman Cuellar can take a step towards restoring fiscal responsibility by supporting President Trump's proposal to cut $15 billion in government spending. AFP-Texas strongly encourages Congressman Cuellar to reach across the aisle and support the President's commonsense rescission plan."
Greener noted that Congressman Cuellar's position as a member of the powerful House Appropriations Committee puts him in a unique position to end out-of-control spending in Washington.
Last week, AFP-Texas launched radio ads, digital ads, and accountability mailers in Cuellar's district encouraging his constituents to contact him and urge him to stop overspending by the federal government.
The recent $1.3 trillion omnibus spending bill pushed total Washington spending above $4 trillion for the first time. Congress also failed to make any reforms to entitlement programs, which are the major drivers of spending. While tax reform was a win for hard-working Texans, AFP-TX has long-advocated the importance of pairing tax cuts with spending restraint to grow the economy and improve the lives of all Americans.
Fiscal year 2019 spending legislation, which is currently being written will be the last chance for members of Congress to prove before the midterm elections that they can be trusted stewards of taxpayer dollars. AFP views the 2019 spending debate as a critical test for lawmakers and will be engaging grassroots activists throughout the summer to hold both parties accountable for reckless spending and stress the importance of getting spending under control.
President Trump also expressed his disapproval with excessive spending in the omnibus bill and said at the bill signing,  "I will never sign another bill like this again."
Cuellar: In His Own Words
"Families in South Texas make tough decisions every day about their budgets. Congress should learn a lesson from them about how to live within its means,' said Congressman Cuellar. 'Reducing the national debt is not only critical for our community's economic recovery—it's critical for future generations of Americans. This bill sets the tone for the important work on fiscal responsibility I aim to accomplish in the 112th Congress.'" (Press Release, "Cuellar's First Bill In New Congress," Rep. Henry Cuellar, 1/11/11)
"The American People Know That We Need To Cut Wasteful, Inefficient Spending In Order To Restore Fiscal Responsibility And Grow Our Economy." "'The American people know that we need to cut wasteful, inefficient spending in order to restore fiscal responsibility and grow our economy,' Congressman Cuellar said. 'With the authority to make specific cuts, we can eliminate wasteful projects such as the 'Bridge to Nowhere' without voting down the entire legislation. This requires legislative and executive cooperation and is a smart, responsible approach to reduce spending.'" (Press Release, "Cuellar Sponsors Legislation To Cut Spending, Reduce Deficit," Rep. Henry Cuellar, 3/14/11)