Please select your state
so that we can show you the most relevant content.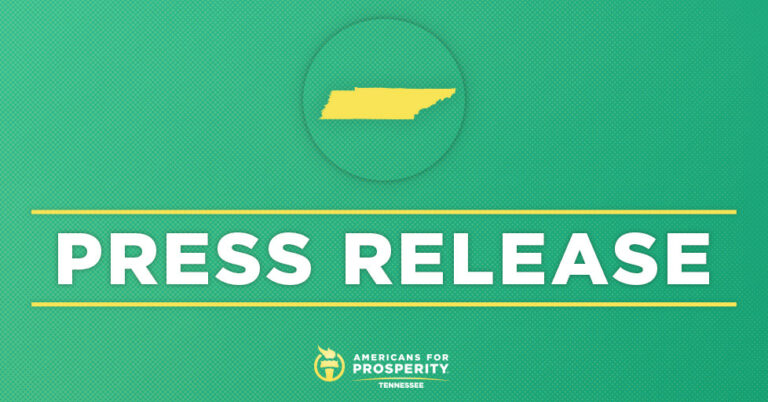 AFP-TN Files Amicus Brief on Nashville Taxpayer Protection Act
Nashville, Tenn. – Americans for Prosperity-Tennessee (AFP-TN) today filed an amicus curiae brief in the Davidson County Chancery Court regarding the declaratory judgement sought by the election commission to prevent the Nashville Taxpayer Protection Act from being placed on the ballot. The amicus brief, known as a "friend of court" brief, seeks to assist the Court in its ruling and to address counterclaims asserted by the Metropolitan Government of Nashville.
AFP-TN joined with 4GoodGovernment and gathered 27,000 signatures from Nashvillians who supported the petition.
AFP-TN State Director Tori Venable issued the following statement:
"Our amicus brief debunks Metro and Mayor Cooper's argument that the property tax portion of this proposed charter amendment is illegal. As our brief lays out, voting is a precious and fundamental right, and our city and society suffers when government acts to limit the voice of citizens.

"Metro needs to stop listening to their army of political consultants and lobbyists, respond to what the citizens of Nashville have demanded with this petition, and quit the gimmicks to silence or confuse voters.

"If placed on the December ballot, the choice before Nashville will be a simple one – approve the Taxpayer Protection charter amendment to cap the recent and future property tax increases at 2% while requiring some accountability from Metro; or support the status quo and this tax hike. Either way, the choice should be made by the people, not the politicians who opted to raise taxes instead of limiting any aspect of spending or curtailing the reckless corporate welfare policies that put Nashville in this position."
© 2023 AMERICANS FOR PROSPERITY. ALL RIGHTS RESERVED. | PRIVACY POLICY