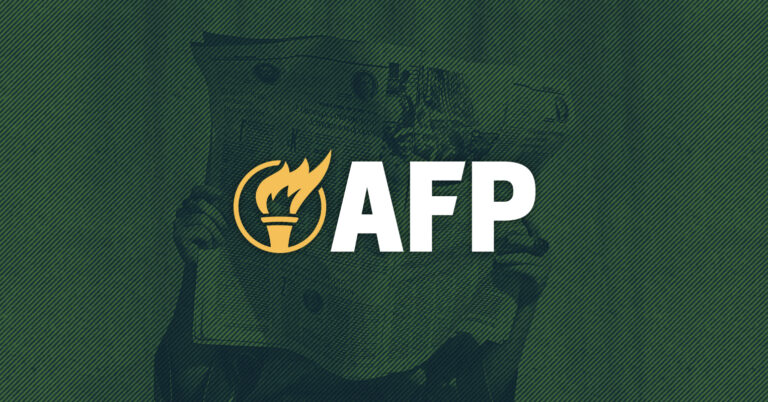 AFP-Texas To Carter, Cuellar and O'Rourke: Stop Overspending
Grassroots Group Will Begin Ad Campaign Targeting Republican and Democratic Congressmen over Memorial Day recess
AUSTIN, TX – Americans for Prosperity-Texas (AFP-TX) today announced that U.S. Representatives John Carter, Henry Cuellar, and Beto O'Rourke will be the targets of a Memorial Day recess advertising and mail campaign to hold Texas lawmakers accountable for their vote in favor of wasteful government spending. The digital, print, radio, and mail campaign is part of a long-term AFP national effort to hold both Republicans and Democrats accountable for their records on government spending and recognize champions who have protected taxpayers.
AFP-Texas State Director Jerome Greener made the following statement on the accountability effort for Judge Carter:
"Washington does not have a revenue problem, it has a spending problem. Regrettably, Judge Carter has been part of that problem. We believe it is high time for him to start being a part of the solution. Judge Carter did the right thing for his constituents when he voted to pass historic tax reform, but voting to continue runaway spending will undermine the benefits being realized by hardworking Texans because of the new law. Our activists were disappointed by his support for the irresponsible $1.3 trillion omnibus spending bill and will be encouraging him to seize the opportunity to stop overspending when he votes on the FY2019 spending bill later this year."
Greener also noted that Judge Carter's seniority on the powerful U.S. House Appropriations Committee – including assignments to three key subcommittees – puts him in a unique position to stop overspending.
The campaign will also target Texas Representatives Henry Cuellar and Beto O'Rourke who, like Judge Carter, voted for a massive, bloated $1.3 trillion omnibus spending bill in March.
You can view the accountability mailer that will be sent to Carter's constituents HERE
You can listen to the radio ad that will run in O'Rourke's district HERE
You can view the digital ad that will run in Cuellar's district HERE
Background:
AFP's Stop Overspending, or S.O.S. campaign, will kick off during the Memorial Day congressional recess with a significant six-figure print, digital and direct mail effort targeting House lawmakers like Carter, Cuellar, and O'Rourke on spending – specifically their support for the $1.3 trillion March omnibus package – while they are home in their districts. The first wave of this campaign will also include ads thanking lawmakers who opposed the package because of its reckless spending.
The effort will feature a video and website, www.StopOverspending.com, educating the American people about the importance of reducing excessive and out-of-control federal spending and urging them to tell lawmakers to control Washington's spending addiction.
The recent $1.3 trillion omnibus spending bill pushed total Washington spending above $4 trillion for the first time and failed to make any reforms to entitlement programs, which are the major drivers of the national debt. While tax reform was a win for hard-working Americans, AFP has long-advocated the importance of pairing tax cuts with spending restraint to grow the economy and improve the lives of all Americans.
President Trump has also expressed his disapproval with the spending in the omnibus bill and said at the bill signing,  "I will never sign another bill like this again."