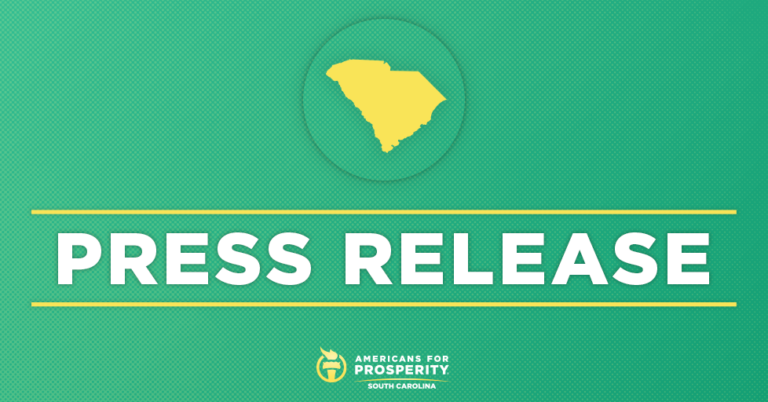 AFP-South Carolina Pushes for Education Opportunity for All SC Kids
Palmetto State Activists Back Sweeping Special Needs Education Freedom Bills
Measures could advance to Governor McMaster's desk before end of session
COLUMBIA, SC – Americans for Prosperity-South Carolina today reaffirmed its commitment to improving education opportunity for all children in the Palmetto State by coming out in strong support of S. 622, the Equal Opportunity Education Scholarship Act, and its House companion, H. 4308. These landmark education reform measures would establish new tax credit funding mechanisms for Education Savings Accounts (ESAs) for families of special needs children. The grassroots activist group also announced it will be backing H. 4077 to codify and expand the Exceptional SC scholarship program for special needs students and other underserved students.
Americans for Prosperity-South Carolina State Director Andrew Yates made the following statement:
"All South Carolina children deserve to be educated in the learning environment that works best for them and their individual educational needs. By allowing families of special needs children to access a well-resourced Education Savings Accounts program, we will ensure that South Carolina students with special needs have the same shot at a quality education as their peers, regardless of their zip code or their current school assignment. These commonsense education reform bills will help improve the lives of special needs students and their families across our state. With regular session scheduled to adjourn in less than two months, our army of grassroots activists will be working around the clock to encourage our lawmakers to approve these bills and get them to Governor McMaster's desk post haste."    
AFP-SC also expressed enthusiasm for the vision of expanded tax credit opportunity scholarships for special needs children in S. 995 and commended State Senator Tom Davis (Beaufort) for filing the bill.
"Senator Davis continues to impress our activists with his bold, gutsy ideas for education reform." Andrew Yates added. "Initiatives like this one show why he has earned a reputation as one of the most original thinkers and strongest fighters in the movement to improve education for all South Carolina kids. We look forward to continuing to work with him on this bill and a range of much-needed education reforms, including S. 622 of which he is an original sponsor."
Background:
Expanding educational opportunity has been a top priority for AFP-South Carolina this year. Americans for Prosperity activists will continue to urge their elected officials to expand educational opportunity in the Palmetto State.  You can view AFP's video for National School Choice Week featuring SC activists here.