Please select your state
so that we can show you the most relevant content.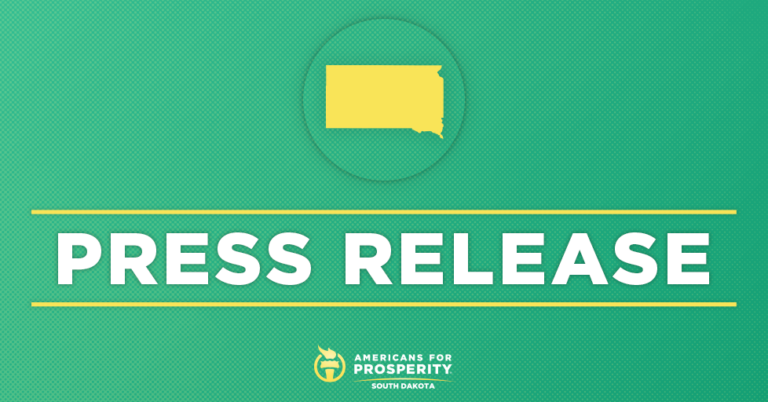 AFP-SD Thanks South Dakota Senators Thune and Rounds for Supporting Rescission Package, Fiscal Responsibility
PIERRE, S.D. – Americans for Prosperity-South Dakota (AFP-SD), released a statement Monday after the United States Senate was unable to secure support to bring President Trump's spending cuts package to the Senate floor. This package would have been a modest first step toward reducing excessive government spending that has become all too commonplace in Washington.
The bill would have cut roughly $15 billion in unused funds from the previous year. The vote fell along party lines, with two Republican senators voting not to debate the package. South Dakota's U.S. Senators John Thune and Mike Rounds voted to begin debate.
AFP-SD State Director, Don Haggar, issued the following statement:
"We thank Senators Rounds and Thune for recognizing Washington's addiction to spending threatens to undermine the economic progress our country is experiencing. If lawmakers cannot exercise fiscal responsibility, future generations will be saddled with unsustainable debt. Thankfully, Sens. Thune and Rounds acted to rein in Washington's out of control spending. We urge our senators to continue protecting taxpayers and keep wasteful spending in check during the coming mandatory spending discussions."
Background:
The Facts About President Trump's Rescission Plan
AFP to Key Vote in Favor of Senate Rescissions Package
AFP's Stop Overspending Campaign Urges Senators to Cut Spending, Support Rescission
AFP Praises House for Passing Rescission Package
© 2023 AMERICANS FOR PROSPERITY. ALL RIGHTS RESERVED. | PRIVACY POLICY