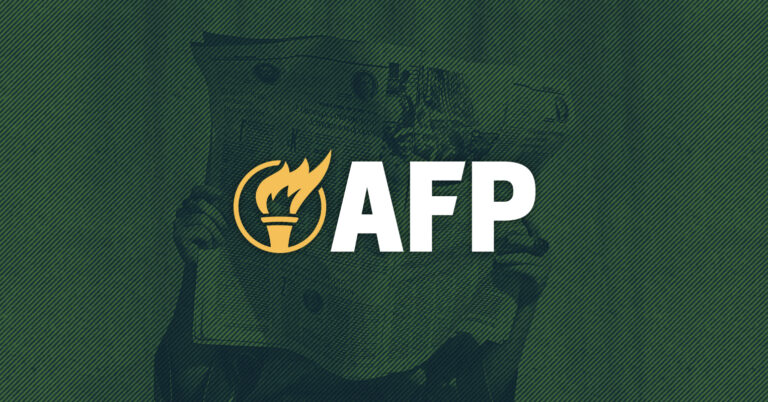 AFP Ramps Up "No Bad Deals" Campaign During July Recess with New Ad Buy
Arlington, Va. – Americans for Prosperity (AFP) announced a six-figure ad buy to ramp up its nationwide campaign urging Congress to oppose bailouts and other bad deals as the Senate begins its two week July recess. Senators are expected to consider additional coronavirus spending legislation upon their return to Washington in late July, and during this time AFP will intensify grassroots engagement to mobilize activists against bailouts and other bad deals. The group recently released a policy framework outlining criteria for what qualifies as a bad deal and urged lawmakers to instead advance legislation that would more effectively help people and our economy recover stronger.
Americans for Prosperity President Tim Phillips issued the following statement:
"We must take steps to help people make it through this crisis, but it's time to move beyond the big spending way of thinking that has consistently failed to live up to promises of helping all Americans. Striking a bad deal that includes a bailout or other harmful policies that jeopardize our chance at recovery or undermine our ability to respond to crises in the future would come at the worst possible time and shape our country for years to come. As senators spend time at home and communicate with their constituents, we urge our activists to contact their lawmakers and tell them to work together to advance policies that focus on people and spur sustainable economic growth, not bad deals."
Background:
AFP's campaign – "No Bad Deals" – launched on June 22nd and is a continuation of the group's significant campaign to mobilize its grassroots activists against bailouts for state and local governments for spending that has nothing to do with COVID-19 response.
The ramped up efforts for the July recess include an increased investment in digital ads that empower constituents to contact the following U.S. Senators and urge them to oppose bailouts and other bad deals: Senators Marsha Blackburn (TN), Cory Booker (NJ), Richard Burr (NC), Bill Cassidy (LA), Tom Cotton (AR), Ted Cruz (TX), Mike Enzi (WY), Ron Johnson (WI), Angus King (ME), Mike Lee (UT), Joe Manchin (WV), Martha McSally (AZ), Robert Menendez (NJ), Lisa Murkowski (AK), Rand Paul (KY), David Perdue (GA), Rob Portman (OH), Mitt Romney (UT), Ben Sasse (NE), Rick Scott (FL), Cindy Hyde Smith (MS), and Pat Toomey (PA).
AFP recently released "Recover Stronger: A Starting Point to Build An Economy that Works for All," a set of principles and recommendations that offer lawmakers a starting point to build a stronger economy as the country recovers from COVID-19. As Congress considers additional massive spending bills, the guidance is intended to present better alternatives to help the economy recover – and ultimately create a new, stronger economy.
AFP has also produced "Federal Budget Assistance: For State & Local Governments", a report detailing the nearly $2 trillion in federal assistance already available to state and local governments, including more than $1.1 trillion that has been provided in the wake of the outbreak of COVID-19. The analysis, conducted by AFP Policy Manager Matthew Dickerson and AFP Senior Fellow Alison Winters, also calculates the flexible federal assistance available to each state. The report suggests that this unprecedented amount of federal funding combined with responsible decisions at the state and local level should allow state and local governments to maintain necessary services without expediting a massive bailout bill from Congress.
For further information or to set up an interview, please send an email to Communications Director Lo Isidro at LIsidro@afphq.org.
Through broad-based grassroots outreach, Americans for Prosperity (AFP) is driving long-term solutions to the country's biggest problems. AFP activists engage friends and neighbors on key issues and encourage them to take an active role in building a culture of mutual benefit, where people succeed by helping one another. AFP recruits and unites activists in 35 states behind a common goal of advancing policies that will help people improve their lives. For more information, visit www.americansforprosperity.org
###