Please select your state
so that we can show you the most relevant content.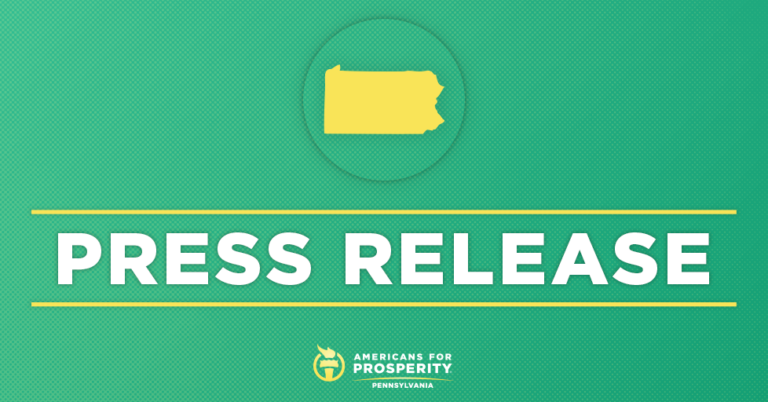 AFP-PA Weighs in on Gov. Wolf's Tax Proposals in the 2021-2022 Budget Address
HARRISBURG, Pa. – Americans for Prosperity-Pennsylvania (AFP-PA) spoke out today against Gov. Tom Wolf's latest attempt to impose a significant personal income tax increase and an equally misguided severance tax on Pennsylvania's natural gas industry. The grassroots group stresses that the governor's tax proposals would be harmful even under the best economic circumstances, but they are especially destructive in the current economic climate.
AFP-PA State Director Ashley Klingensmith issued the following statements:
"Gov. Wolf has once again called for more tried, tested, and failed economic policies. His budget calls for higher taxes, more spending, and more attempts to pick economic winners and losers. His efforts will widen this gap by subsidizing favored industries at the expense of others and taking more money away from Pennsylvania families,"
"Raising the personal income tax from just over three percent to almost four and a half percent is reckless. Regardless of what Gov. Wolf says, the tax changes he is calling for represents a shift that benefits some Pennsylvanians while harming others. It's a backdoor attempt to create a graduated income tax, which runs afoul of the uniformity clause in the state constitution. It will also be a death blow to the owners of small businesses that file at the personal rate and the people they employ. Small businesses – the ones that haven't had to close – are still attempting to recover financial losses incurred as a result of the pandemic from government shutdowns and mandates that unduly targeted them,"
"Equally misguided is the inclusion of a policy we have consistently opposed—his enduring call to impose a severance tax on Pennsylvania's natural gas industry in addition to the impact fee and other state taxes that they already pay. Every Pennsylvanian will ultimately be impacted by this since the tax will be passed down to the consumer in other ways. Instead of pushing for more taxes and spending, the governor should be advocating for reducing the state's corporate welfare subsidies and passing effective tax reforms that will reduce the burden on the commonwealth's job creators."
© 2023 AMERICANS FOR PROSPERITY. ALL RIGHTS RESERVED. | PRIVACY POLICY