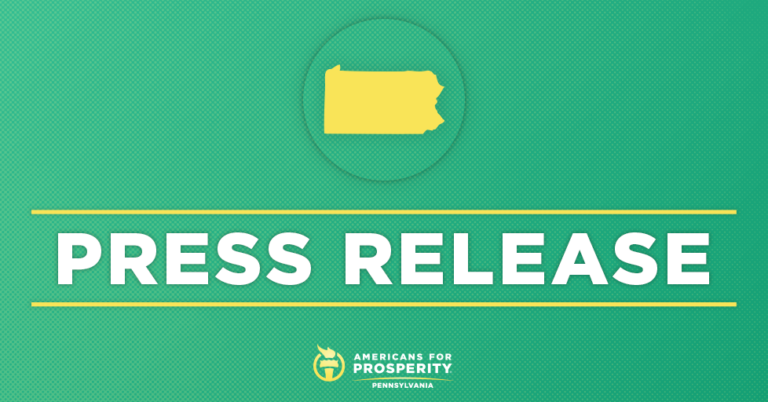 AFP-PA Responds to Amazon's List of 20
HARRISBURG, PA – Americans for Prosperity-Pennsylvania (AFP-PA) on Thursday responded to Amazon's announcement it has narrowed its list of HQ2 candidates to 20 metropolitan areas, including Pittsburgh and Philadelphia. AFP-PA has consistently opposed tax handouts and other corporate welfare schemes that reduce competition and give the powerful and well-connected unfair advantages unavailable to ordinary Pennsylvanians.
AFP-PA State Director Beth Anne Mumford issued the following statement:
"These are exactly the kinds of misguided policies that keep Pennsylvania's economy from unleashing its potential. We can make Pennsylvania more attractive to businesses by lowering tax rates and eliminating unnecessary regulations, not by enriching big companies at the expense of the little guy.
"It's bad enough these corporate welfare schemes often end up as bad investments that leave taxpayers on the hook and crowd out funding for core government services, but it's even worse that Gov. Wolf apparently doesn't think we have a right to know the details of this bid.
"Pennsylvania leaders should focus on creating jobs and unleashing the promise of our economy by cultivating an economic climate that makes it easier for all businesses to thrive, not just the ones that make headlines."
For further information or an interview, reach Lorenz Isidro at LIsidro@afphq.org or 703.887.7724 
Americans for Prosperity (AFP) exists to recruit, educate, and mobilize citizens in support of the policies and goals of a free society at the local, state, and federal level, helping every American live their dream – especially the least fortunate. AFP has more than 3.2 million activists across the nation, a local infrastructure that includes 36 state chapters, and has received financial support from more than 100,000 Americans in all 50 states. For more information, visit www.americansforprosperity.org
###