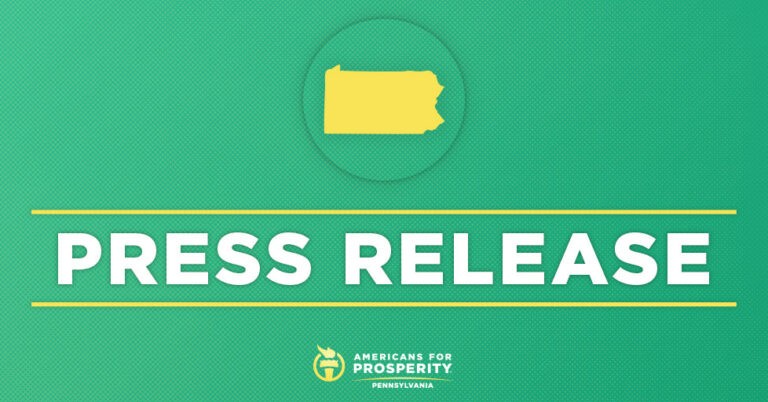 AFP on Wolf Budget: A Second Term for Second Chances
HARRISBURG, Pa. – Americans for Prosperity-Pennsylvania (AFP-PA) State Director Beth Anne Mumford on Tuesday released the following statement following Governor Tom Wolf's budget address:
"We appreciate Gov. Wolf's commitment to criminal justice reform and we stand ready to work with him. We look forward to building on the momentum of the 'Clean Slate' effort and working with the extraordinary bipartisan coalition in Pennsylvania to advance even bolder reforms that help folks get back on their feet, reenter the workforce, and grow as contributing members of society.
"We also agree with the governor that we need to make Pennsylvania more economically competitive – but we didn't see any bold solutions, just the creation of more government programs. Pennsylvania's individuals and businesses are best able to thrive when unhindered by needless regulations, empowered to make their own decisions, and free to compete in a fair marketplace.
"Also, while the proposed budget includes 'no new taxes,' we urge the legislature to take this opportunity to advance meaningful, comprehensive tax reforms that will address many of the shortcomings in our current tax code that keep our state's individuals, families, and businesses from realizing their full potential. We support efforts to streamline and simplify our tax code to make our state more competitive.
"Pennsylvania can and should be a place where the promise of a better future grows bigger by the day and our community of grassroots activists are ready to keep moving us in that direction."
For further information or an interview, reach Lorenz Isidro at LIsidro@afphq.org or 703.887.7724 
Through broad-based grassroots outreach, Americans for Prosperity (AFP) is driving long-term solutions to the country's biggest problems. AFP activists engage friends and neighbors on key issues and encourage them to take an active role in building a culture of mutual benefit, where people succeed by helping one another. AFP recruits and unites Pennsylvanians behind a common goal of advancing policies that will help people improve their lives. For more information, visit www.americansforprosperity.org
###