Please select your state
so that we can show you the most relevant content.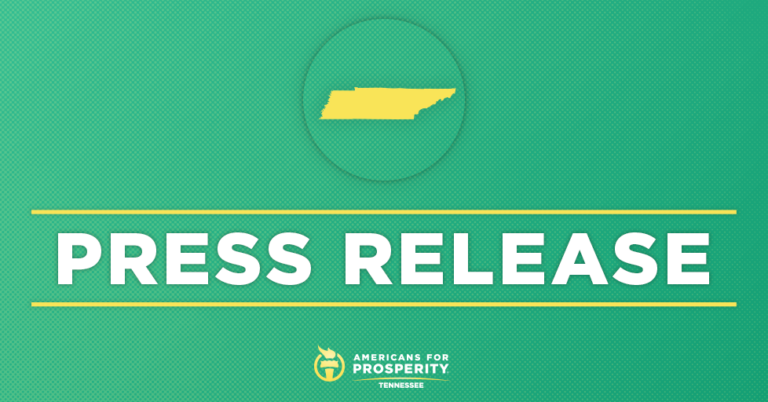 AFP on Lee State of State: A Great Start for Expanding Opportunity, Removing Barriers
NASHVILLE, TN – Americans for Prosperity-Tennessee (AFP-TN) applauded Governor Bill Lee's legislative agenda and policy priorities he announced in his State of the State address. Earlier this year, Americans for Prosperity-Tennessee released its legislative agenda that complement much of Governor Lee's policy priorities, including expanding educational opportunity and reforming the state's criminal justice system.
AFP-TN State Director Tori Venable issued the following statement:
"Governor Lee outlined many policy priorities that will move our state forward and increase opportunity for all Tennesseans. We look forward to working with the governor and building the policy coalitions to advance educational opportunity, criminal justice reform, and a budget that refrains from unnecessary government spending.
"Governor Lee's commitment to criminal justice reform will ensure our criminal justice system protects public safety, is more just, and does a better job of rehabilitating people. This is a top priority of ours, and there is a lot of opportunity to make our criminal justice system smarter on crime and softer on taxpayers.
"For too long, our education system has not focused on the needs and success of our students. We should empower teachers and students by providing them the freedom to innovate and create the optimal learning environment. We are eager to work with the governor and lawmakers to provide each student the freedom to select the educational pathway that unleashes their potential. These opportunities should be available to every student in Tennessee, regardless of where they live or how much money their parents make.
"These policies give Tennessee a better and brighter future. Our volunteers are ready to double down on our efforts to help make Tennessee the best place to live, work, and raise a family."
© 2023 AMERICANS FOR PROSPERITY. ALL RIGHTS RESERVED. | PRIVACY POLICY