Please select your state
so that we can show you the most relevant content.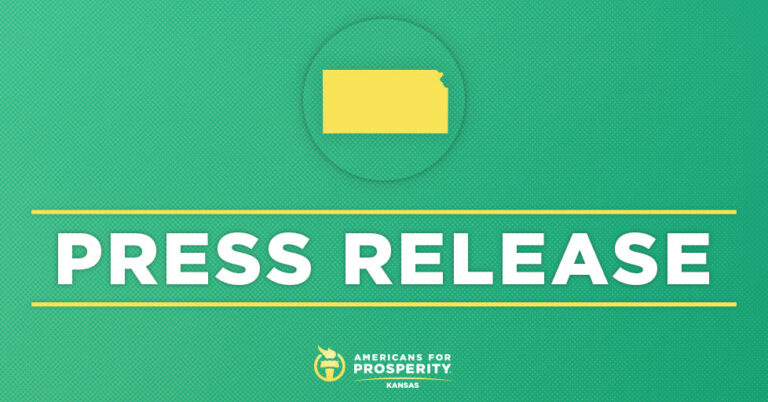 AFP on Governor's SB 22 Veto: Missed Opportunity to Provide Kansans Needed Tax Relief
TOPEKA, Kansas – Americans for Prosperity-Kansas (AFP-KS) expressed disappointment following Governor Kelly's veto of Senate Bill 22, which would have provided Kansans relief from the unintended tax hike that went into effect last year. Senate Bill 22 would have allowed Kansas filers to take the new federal standard deduction but still reserve the option of itemizing their Kansas returns, reversing the unintended state level tax bump for those who have received relief at the federal level.
"We're disappointed Governor Kelly will not provide Kansans with the full tax relief they should be getting from federal tax reform. This legislation was a first step toward reforming our state tax code and would have prevented a $150 million tax increase on Kansans – enhancing, rather than undermining, the benefits of federal tax reform," said AFP-KS State Director Jeff Glendening. "We encourage the legislature to prevent this needless tax increase by overriding the governor's veto."
The Tax Cuts and Jobs Act of 2017 (TCJA) enacted historic federal tax relief for Americans across the country. Families and businesses are beginning to feel the positive impacts of more money in their pockets and will continue to see stronger economic growth over the long term. But because of the way that the Kansas state tax code is currently structured, many in the Sunflower State have actually seen an unintended state-level tax increase that has undermined the benefits of federal tax reform.
© 2023 AMERICANS FOR PROSPERITY. ALL RIGHTS RESERVED. | PRIVACY POLICY