Please select your state
so that we can show you the most relevant content.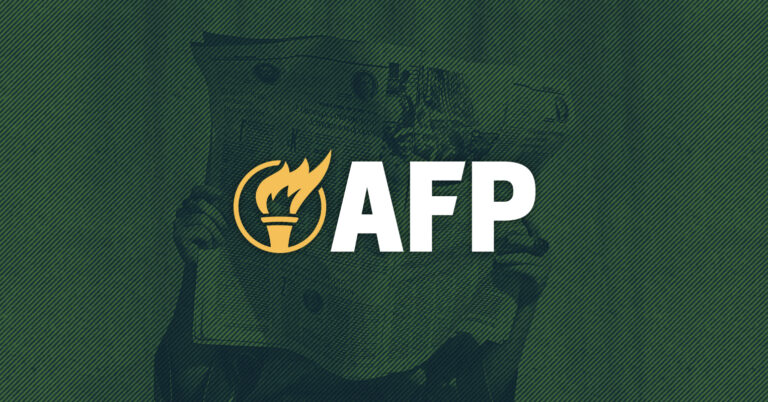 AFP: On Environment, President Biden's Approach Should Be Bottom-Up, Not Top-Down  
Arlington, Va. – Americans for Prosperity (AFP) President Tim Phillips on Thursday issued the following statement in response to President Biden's new targets for greenhouse gas emissions reductions under the Paris agreement, which unfortunately will do nothing to improve the environment. Instead, these new top-down regulations would make those outcomes more difficult to achieve, and ultimately harm the very people they intend to help – particularly the least fortunate.
Americans for Prosperity President Tim Phillips issued the following statement:
"We all want a cleaner environment, but the way to get there is with bottom-up innovation, not top-down regulation. The unfortunate truth is today's announced 'Nationally Determined Contribution' (NDC) under the Paris agreement won't succeed in improving the environment, but it will result in trillions of dollars in unnecessary costs being passed on to hard-working American families in the form of higher energy bills and lower income, and top-down, Green New Deal-style regulatory overhauls that undermine economic recovery, while bypassing the rights of states to determine what works best for them.

"There's a better way. Rather than a top-down approach that we know won't work, the Biden Administration could provide real leadership by expanding a proven source of dramatic energy efficiency in our country: bottom-up innovation that has taken place in spite of – not because of – wasteful spending and command-and-control regulation. Even before the pandemic, the U.S. outpaced the rest of the world in reducing greenhouse gases for the last decade and a half, with a nearly 15 percent drop in energy-related carbon dioxide emissions since 2007, while global emissions increased by more than 20 percent.

"The Biden administration should abandon this misguided effort, and instead, embrace the bottom-up innovation that will result in leaps in efficiency far greater than any mandate. Until then, Congress should use all tools at its disposal, including resolutions of disapproval under the Congressional Review Act, to limit the economic devastation these policies will inflict."
Background:
The NDC for the Paris agreement results in all economic pain, and no environmental gain. It could cost American families tens of thousands of dollars per year in lost income and increased energy costs.
All of the emission reductions that the U.S. is committing to will be offset by increased emissions allowable under the "updated" NDCs of China, Brazil, and Russia. For example, under China's December 2020 commitment, it could actually increase its annual emissions by 1.5 gigatons (equivalent to the entire U.S. power sector) and still achieve its goal. Similarly, China is currently building more coal-fired power plant capacity (245 gigawatts) than the entire U.S. fleet. The Energy Information Administration forecasts that global energy consumption will grow 50 percent between 2018 and 2050.
There is no need for this heavy-handed approach because top-down carbon policy has proven ineffective. From 2007 to 2019, U.S. energy-related carbon dioxide emissions have fallen by roughly 15 percent, while global emissions have increased by more than 20 percent. The International Energy Agency recognizes that the U.S. saw the largest reduction of energy-related carbon dioxide emissions of any country between 2018 and 2019 and the largest absolute decline since 2000.
For further information or to set up an interview, please send an email to LIsidro@afphq.org.
© 2023 AMERICANS FOR PROSPERITY. ALL RIGHTS RESERVED. | PRIVACY POLICY