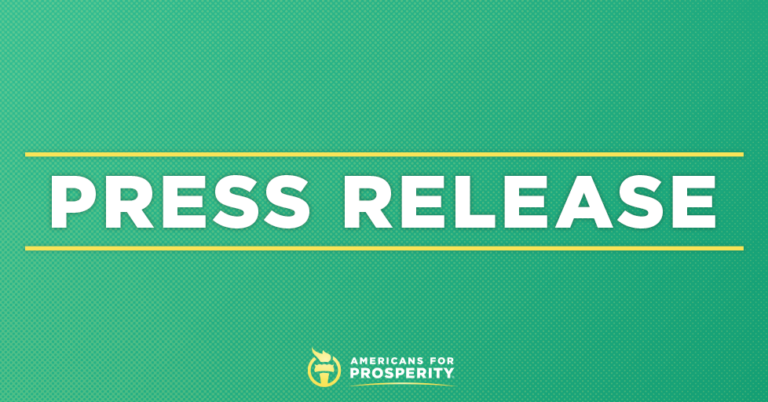 AFP-NV Urges Senators Rosen and Cortez-Masto to Push for a Permanent Solution for Dreamers to End Shutdown
AFP-NV Urges Senators Rosen and Cortez-Masto to Push for a Permanent Solution for Dreamers to End Shutdown
Las Vegas, Nev. –  As lawmakers in Washington continue discussions this week to end the government shutdown, Americans for Prosperity-Nevada is urging Senators Jacky Rosen and Catherine Cortez-Masto to work together toward a narrow solution that provides a permanent solution for Dreamers – rather than the short-term protections currently proposed. The Senate is currently schedule to vote on Thursday on the short-term proposal.
AFP-NV State Director Juan Martinez issued the following statement:
"Dreamers need certainty to be able to fully contribute to their families, communities, and country. While we're encouraged lawmakers are working together to end the government shutdown by crafting a proposal that addresses Dreamers and provides border security, we caution Senators Rosen and Cortez-Masto against supporting any short-term fix. We think it's critical that lawmakers develop a package that provides permanent legal status to Dreamers and funds border security."
Last week, Americans for Prosperity released a joint letter to Congress and the president cautioning on a temporary Dreamer fix. Read that letter here.
BACKGROUND ON OUR EFFORTS:
The LIBRE Initiative, Freedom Partners Launch TV ad Supporting Dreamer, Border Deal
USA Today op-ed: 'Dreamers' might be key to ending the government shutdown, by Mark Holden
TIME: Koch Network to Push for Legal Status for Dreamers in 2019
For further information or an interview, reach LORENZ ISIDRO at lisidro@@afphq.org or (703) 887-7724. 
Through broad-based grassroots outreach, Americans for Prosperity (AFP) is driving long-term solutions to the country's biggest problems. AFP activists engage friends and neighbors on key issues and encourage them to take an active role in building a culture of mutual benefit, where people succeed by helping one another. AFP recruits and unites Nevadans behind a common goal of advancing policies that will help people improve their lives. For more information, visit www.americansforprosperity.org
###