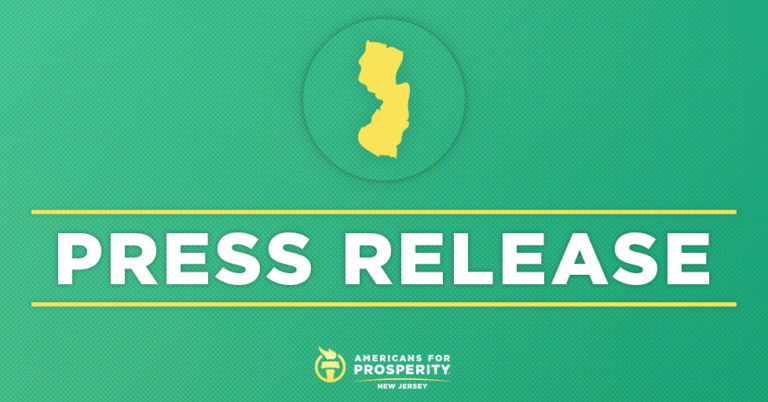 AFP-NJ Statement on Governor Murphy's Tax Incentive Executive Order
TRENTON, N.J. – Americans for Prosperity-New Jersey (AFP-NJ) applauds Governor Phil Murphy for signing Executive Order 3, which directs a full audit of all the tax incentive programs in the state. AFP-NJ has consistently opposed corporate welfare, including the $5 billion New Jersey offered Amazon to bring their HQ2 to Newark. The government should not be in the business of picking winners and losers and gambling with taxpayer dollars on individual corporations. Despite the more than $7 billion pledged under the previous administration, New Jersey continues to lag behind in job growth.
AFP-NJ State Director Erica Jedynak issued the following statement: 
"We look forward to unrigging the tax code here and removing barriers to economic success for both businesses and individuals. Unrigging the corporate tax code in New Jersey is a winning bipartisan issue.  We also thank legislators Senator Michael Doherty and Assemblyman Jay Webber for their continued commitment to fighting corporate welfare and being a voice for the taxpayer.
"We hope this is a first sign of bipartisan reform in the New Jersey government to spend tax dollars more wisely, which can ultimately lead to lower taxes for all residents."
Background: 
Americans for Prosperity-New Jersey has long opposed tax handouts for private corporations, and late last year organized a press conference with the New Jersey Policy Perspective (NJPP) to express opposition to New Jersey's offer of $5 billion in tax incentives to lure Amazon to Newark.
Fox Business | AFP's Erica Jedynak on Making Money with Charles Payne
Montclair Patch |  Race To The Bottom: NJ's Quest For Amazon HQ Is 'Insane,' Critics Say
New Jersey 101.5 | Right and left ally to bash idea of $7B in tax breaks for Amazon
POLITICO's New Jersey Playbook | AMAZON offer criticized by liberal and conservative group
New Jersey – The Record | Liberal, conservative groups unite to oppose Amazon tax breaks
NJTV News | Unlikely forces join to denounce NJ tax incentives for Amazon HQ2
New Jersey Spotlight | Unlikely Partners Say $7B Amazon Sweetener Not Worth It To NJ
Burlington County Times | $7B Amazon tax package unites left, right groups
New Jersey Observer | NJ Politics Digest: Witness Casts Doubt on Menendez 'Threat' Claim
For further information or an interview, reach Lorenz Isidro at LIsidro@afphq.org or (703) 887-7724. 
Americans for Prosperity (AFP) exists to recruit, educate, and mobilize citizens in support of the policies and goals of a free society at the local, state, and federal level, helping every American live their dream – especially the least fortunate. AFP has more than 3.2 million activists across the nation, a local infrastructure that includes 36 state chapters, and has received financial support from more than 100,000 Americans in all 50 states. For more information, visit www.americansforprosperity.org
###