Please select your state
so that we can show you the most relevant content.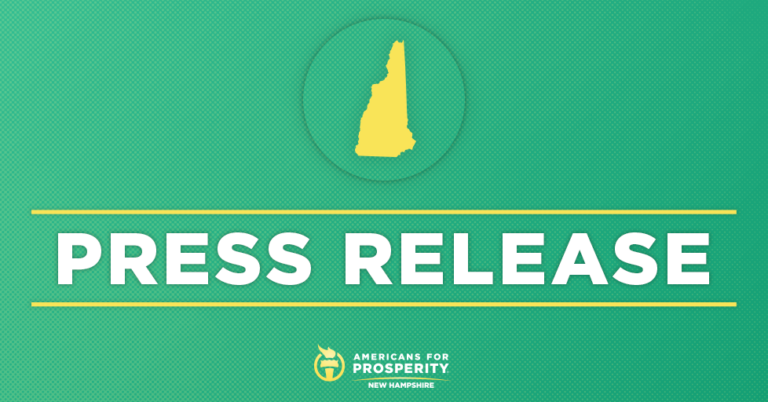 AFP-NH Calls Out Irresponsible, Tax-Hike Filled House Budget
CONCORD, NH – Americans for Prosperity-New Hampshire (AFP-NH) today called out House Finance's proposed budget (HB 1) and trailer bill (HB 2) for their massive tax hikes and spending increases. The bills would raise the business enterprise tax and business profits tax by over $93 million, create a $150 million per year capital gains tax, an income tax to fund a paid leave entitlement and numerous new state auditor positions to squeeze more money out of businesses.
"New Hampshire's economy is booming – faster than the rest of New England – precisely because of our commitment to lowering taxes and reducing the burden on employers. This proposed budget reverses that trend and threatens the special sauce that has made our economy the envy of the Northeast," said Greg Moore, AFP-NH State Director. "Instead of messing with the massive success we've seen over the past four years, the House should reject this irresponsible budget and get back to what is working so well. The citizens of New Hampshire deserve a budget that embraces the New Hampshire Advantage, not one that undermines it."
Background:
According to the Bureau of Economic Analysis, New Hampshire has the fastest growing GDP in the Northeast.
Businesses tax cuts have led to more jobs and resulted in the state receiving record-high revenues.
Read Greg Moore and Bruce Berke's op-ed here on tax relief boosting the state's economy and adding jobs.
© 2023 AMERICANS FOR PROSPERITY. ALL RIGHTS RESERVED. | PRIVACY POLICY