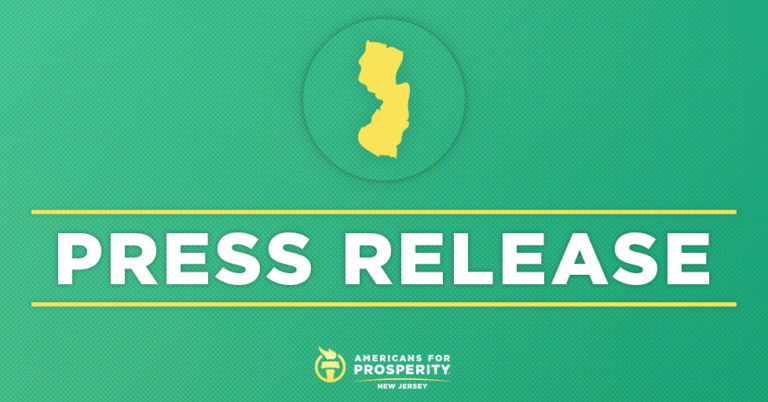 AFP-New Jersey Opposes new Sweeney Bill to Restrict Workers' Rights
Bill introduced as reaction to Janus Case at Supreme Court
TRENTON, NJ – Americans for Prosperity-New Jersey (AFP-NJ) contacted New Jersey lawmakers urging them to oppose Senate President Sweeney's attempt to ram through Senate Bill 2137, legislation that would deny public employees' individual rights. This bill comes on the heels of the Supreme Court hearing oral arguments for a landmark Right-to-Work case, Janus v. ASFCME, which will decide the constitutionality of forcing more than 5 million government workers in 22 non-right-to-work states, including New Jersey, to pay fees to a union as a condition to keep their job.
READ THE LETTER TO LEGISLATORS HERE
"Senate President Sweeney's attempt to run around the Supreme Court is a desperate and blatant attempt to protect the rigged status quo and attack worker freedom. Placing arbitrary limitations on public employees' First Amendment right to opt out of union dues and membership is a direct affront to public employees' basic rights," said AFP-NJ State Director Erica Jedynak. "Also, it is peculiar the Senate President is now working to pass give-a-ways for the teachers' union executives after the New Jersey Education Association's recent efforts to unseat Senator Sweeney."
Background:
AFP-NJ has been the state's leading advocate for expanding worker freedom and enacting right-to-work laws that leads to more choices and more jobs for New Jersey workers. Across the country, AFP has committed significant resources to create a more prosperous nation by working to pass right-to-work laws.
"JEDYNAK: Case could incite 'worker freedom' in NJ," New Jersey Globe, 2/27/18
"AFP-NJ: Americans for Prosperity-New Jersey Releases Video Highlighting NJEA Union Bullying Tactics," Insider NJ, 9/6/17
"JEDYNAK: Right-to-work could jump-start N.J.'s economy," Asbury Park Press, 8/4/17
"NJEA Members, It's Time to Opt Out!" New Jersey 101.5," 8/17/16
"Americans for Prosperity Launches "Know Your Rights" Initiative in Concert with National Employee Freedom Week," AFP Press Release, 8/15/16