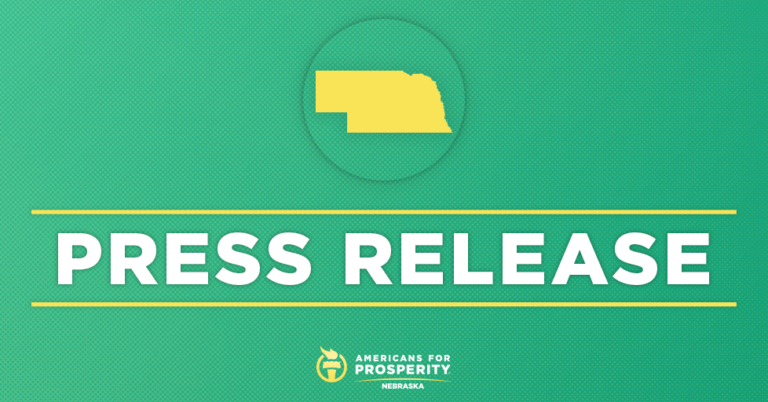 AFP-NE to Legislature: Reject Revenue Committee's Tax Shift
LINCOLN, NE – Americans for Prosperity-Nebraska (AFP-NE) today urged senators to reject the tax shift bill following the bill's passage in the Revenue Committee. The bill would raise the state sales tax, eliminate sales tax exemptions, and cut the property tax credit fund in half.
Americans for Prosperity-Nebraska supports an economically efficient tax system that promotes economic growth and has two important features: (1) low rates and (2) a broad tax base with few exemptions or deductions.
"This bill is the wrong approach for resolving our property tax issue. Nebraskans would experience devastating tax increases under this bill and families would be forced to pay more for the goods they rely on, hurting low and fixed-income Nebraskans the most," said Jessica Shelburn, AFP-NE State Director. "Real property tax relief will only happen if we address ever-increasing local spending. We urge senators to reject this bill and support a tax proposal that provides opportunity for all Nebraskans."
Background:
AFP-NE to Committees: A Tax Shift is Not Tax Relief, 4/25/19
Read Jessica Shelburn's op-ed on property tax reform here.
The sales tax increase would hit low-income communities the hardest, as they already spend a disproportionate amount of their income on sales taxes.
With neighbors like Colorado, Missouri, South Dakota, and Wyoming already having lower state sales taxes than Nebraska, this proposed increase would make it even more likely that Nebraskans will choose to do their shopping out of state whenever possible, hurting local businesses.