Please select your state
so that we can show you the most relevant content.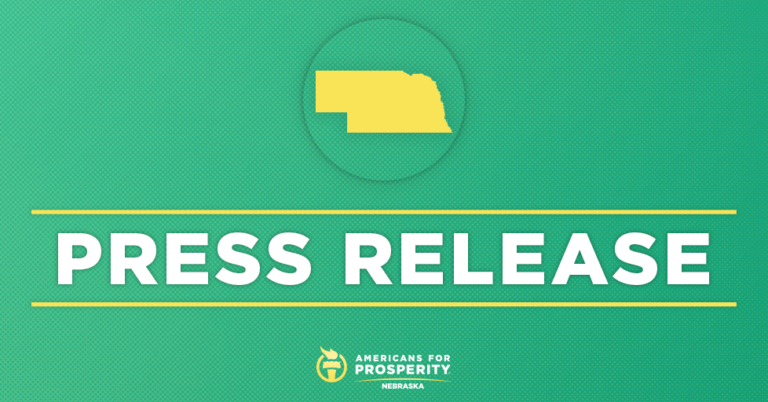 AFP-NE Launches Digital Campaign Urging Lincoln Residents to Oppose JPA
Grassroots group warns of accountability issues and taxing powers for new proposed government entities
Lincoln, Nebr. – Americans for Prosperity-Nebraska (AFP-NE) today launched a digital ad campaign calling on Lincoln residents to oppose a proposed joint public agency (JPA) that has the power to levy additional taxes. The JPA would create two separate bodies, with an unelected nonprofit board advising and directing the JPA board, that could assess a one-cent tax per hundred dollars of valuation, totaling two million dollars in new taxes annually. AFP-NE believes the city and school district should use funds from increased property valuations that covers the two million dollars the JPA proposes to bring in to address issues such as school safety and after school initiatives.
"There are much more effective alternatives for helping and protecting our students without creating needless government entities that impose a new two-million-dollar tax on Lincoln residents. Our children and Lincoln residents deserve better than more bureaucracy and higher taxes for a venture that could quickly turn into a slush fund that does not produce the intended results," said Jessica Shelburn, AFP-NE State Director. "We urge Lincoln residents to voice their opposition to this proposal and tell the City Council and School Board this is not the way to protect our children."
Background:
The JPA presents serious transparency issues for Lincoln residents with taxpayer dollars at stake. The revenue generated from the new tax will have to pay for the legal, financial, and administrative expenses of these new government entities. Despite taxpayers voting for school board members, city council members, and the mayor, taxpayers will have no voice in voting for members of the nonprofit – even though the JPA will be funded by taxpayers.
Jessica Shelburn testified before the Lincoln City Council last week and was interviewed by KLKN.
For further information or an interview, reach Jessica Shelburn at jshelburn@afphq.org or (402) 499-6918. 
© 2023 AMERICANS FOR PROSPERITY. ALL RIGHTS RESERVED. | PRIVACY POLICY