Please select your state
so that we can show you the most relevant content.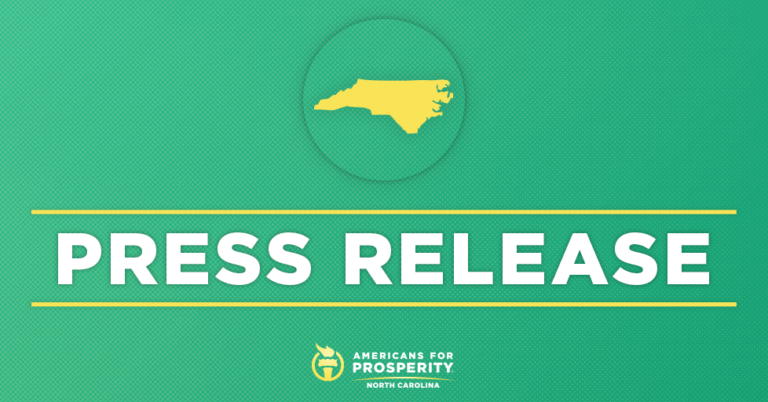 AFP-NC: Vote "No" on Judicial Vacancy Amendment
Raleigh, NC – Today, Americans for Prosperity – North Carolina (AFP-NC) launched a six-figure digital and direct mail campaign urging a "no" vote on the North Carolina Judicial Vacancy Amendment—a policy that would drastically weaken North Carolinian's constitutional right to select judges and could lead to the politicization of North Carolina's courts.
To view the digital ads, click here.
To view the direct mail, click here.
AFP-NC State Director, Chris McCoy, issued the following statement:
"This amendment is nothing more than a political power-grab that would grant more authority to special interests and politicians, opening the door to partisan court packing while weakening our constitutional right to select our own judges. That is bad for voters and bad for our courts. We're strongly urging all North Carolinians to reject this backdoor effort that would lead to manipulation and cronyism in an institution that must remain fair, independent, and impartial."
Background:
According to the State Board of Elections, the official explanation of the amendment says it "weakens voters' constitutional right to elect judges." Furthermore, some in North Carolina have claimed it could take as much as 40 years of formal education to comprehend the language of this amendment.
Americans for Prosperity – North Carolina will partner with anyone willing to implement good policy and will stand firm against any effort to implement bad policies. That's why we're urging voters to vote no on this amendment.
© 2023 AMERICANS FOR PROSPERITY. ALL RIGHTS RESERVED. | PRIVACY POLICY