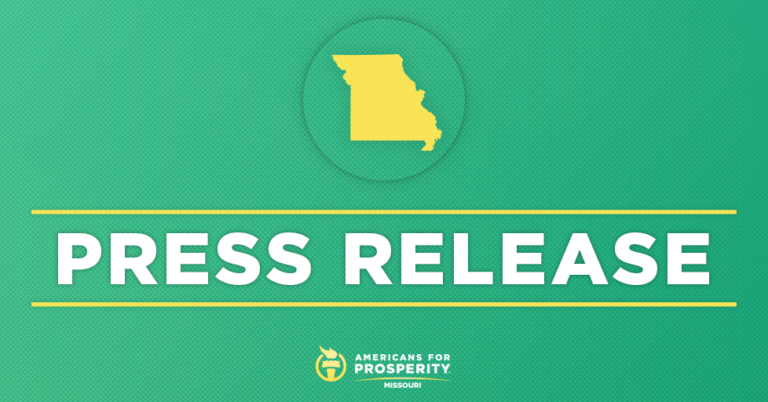 AFP-MO Announces State Legislature General Election Endorsements
JEFFERSON CITY, MO — After rolling out endorsements throughout the primary season, Americans for Prosperity-Missouri today announced additional general election endorsements of candidates for the Missouri House of Representatives: Bill Allen (HD-17), Bob Mahacek (HD-92), Adam Schwadron (HD-105), and Melanie Stinnett (HD-133).
These candidates received AFP-MO's endorsement because of their commitment to supporting policies that get state government out of the way of hardworking Missourians seeking to build businesses, improve their communities, and give their families opportunities to grow and prosper.
The organization will use its grassroots network of volunteers to educate voters about the candidates and generate support for their elections in November.
AFP-MO State Director Jeremy Cady issued the following statement:
"AFP-MO strongly supports these leaders in their fight for a stronger Missouri economy, and improved educational outcomes for our students. As our state faces unprecedented inflation, record-breaking grocery prices and more, we need to elect fiscally responsible leaders to the legislature. Americans for Prosperity-Missouri will help ensure these policy champions can work to advance sound policies that get government out of the way."
BACKGROUND
Bill Allen (House District-17)
Bill Allen has an extensive professional background working within the education space and deeply understands the problems facing Missouri students and their families. This experience combined with his support for fiscal restraint and desire to lower the tax burden make him the leader Missourians need in HD-17.
Bob Mahacek (House District-92)
A former small business owner and St. Louis County native, Bob Mahacek knows how excessive government regulation hurts small business and ultimately Missourians. Mahacek has also expressed desire to support school choice and other education reforms to help Missouri students.
State Rep. Adam Schwadron (House District-105)
In just his first term in office, Rep. Adam Schwadron has proved himself to be a policy champion for economic progress and criminal justice reform. Schwadron has a record of voting to rein in unnecessary spending on budget issues and he has consistently voted in opposition to gas tax increases. Additionally, he has led and supported bipartisan criminal justice reforms that promote second chances and reduce recidivism.
Melanie Stinnett (House District-133)
Melanie Stinnett has an extensive professional background working for hospital systems in Springfield and is an engaged partner in support of AFP's "personal option" policies. Stinnett believes in small, limited government and she will be a great advocate when elected to the House.
Background: