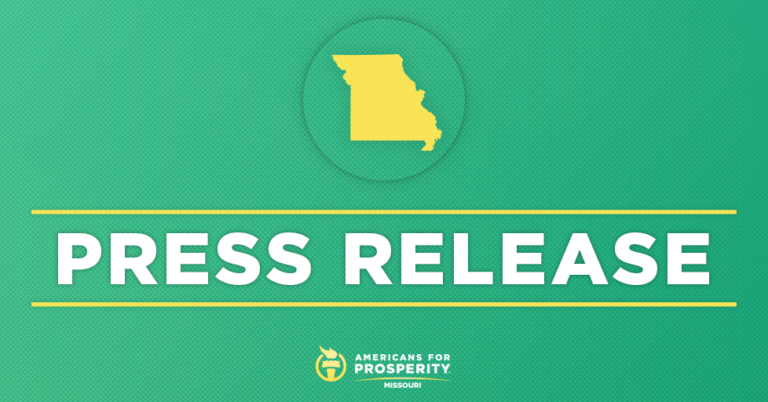 AFP-Missouri: Senate Deliberately Derelict in Their Duties to Taxpayers
JEFFERSON CITY, Mo. – Americans for Prosperity-Missouri (AFP-MO) released a statement Thursday after the Senate failed to pass President Trump's rescission package, H.R. 3, the Spending Cuts to Expired and Unnecessary Programs Act. Passing this bill would have cut roughly $15 billion in unused funds from the previous year. The measure stalled after a procedural vote failed to garner a simple majority, which would have advanced it to the floor for debate. The vote fell along party lines, with two Republican senators voting not to debate the package. Sen. Blunt voted a begin debate while Sen. McCaskill voted against debating the bill, blocking it's chance at a up or down vote.
AFP-MO began running digital ads throughout the state encouraging Sens. Blunt and McCaskill to support the package, highlighting past remarks made by both Senators about the need to curb wasteful federal spending.
The cost-cutting measure failed to capture support after the Senate Minority Leader claimed President Trump was looking to "tear apart" the Children's Health Insurance Program (CHIP). However, according to the Committee for a Responsible Federal Budget, the claim was largely false, stating, "In reality, the rescission package will have little or no effect on CHIP spending…Since 2011, almost $43 billion has been rescinded from CHIP accounts, all in appropriations bills that passed with bipartisan support."
AFP-MO State Director Jeremy Cady issued the following statement on Sen. Blunt's vote:
"It's no secret Washington has a spending problem and we're thankful Sen. Blunt supported this bill and took the modest step of addressing it. We need to get serious about our out-of-control spending and we hope Sen. Blunt will continue to support common sense, cost-cutting measures."
Cady on Sen. McCaskill's vote:
"We've heard over the years Sen. McCaskill talk about our national debt and Congress' need to address it, but when the time came to actually address it, Sen. McCaskill chose to stay silent. The tax and spend culture of Washington D.C. won't change if Senators aren't even willing to pass a bill, let alone debate one. It's extremely disappointing she put D.C. politics over a chance to make a very modest spending cut. We urge Sen. McCaskill to offer more than lip service on our national debt and support measures that curb government's wasteful spending habits so that future generations aren't swallowed by debt."