Please select your state
so that we can show you the most relevant content.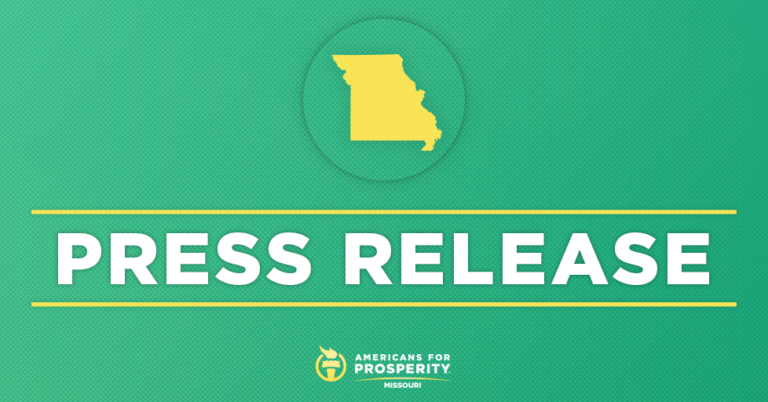 AFP-Missouri Applauds Legislature for Advancing Worker Freedom, Tax Cut Bills
JEFFERSON CITY, Mo. – As the 2018 legislative comes to a close, Americans for Prosperity-Missouri (AFP-MO) released a statement lauding the legislature on bills approved that advanced worker freedom in the state. Leading the heralded group of bills was HB 1413, which includes provisions that would require an employee's annual consent for labor organizations to use dues and fees for political purposes, require unions to hold recertification elections every three years, and would eliminate "evergreen clauses" during negotiations. In advancing HB 1500, legislators finally voted to remove the unnecessary cosmetology licensing requirement for hair braiders. Under the new provisions, they will be required to register with the Board of Cosmetology, watch an instructional video, and pay a nominal fee. Other bills warranting recognition included SB 884, which reduces the corporate tax rate and HB 2540, which pares back the individual tax rate.
"It's not how you start but how you finish and Missourians realized a lot of wins as the legislative session comes to a close," said AFP-MO State Director Jeremy Cady. "Missourians from every end of the state will feel the positive effects of these bills. Hair braiders will be able to pursue their passion without having to comply with exorbitant and burdensome licensing requirements. Individual rights in the workplace were restored with the ushering in of union recertification and paycheck protection. And legislators took positive steps in reducing the corporate and personal income tax burden responsibly allowing more families to keep more of their hard-earned money."
Not everything was positive – the legislature approved HB 1460, which green lights the inclusion of a deceptive referendum on a 10-cent gas tax increase on the November ballot.
"A gas tax is regressive that merely shifts the tax burden and eats into the positive gains of the personal and corporate tax cuts. At least Missourians will be given a chance to vote this woeful policy down and put this idea to rest for good," Cady continued.
© 2023 AMERICANS FOR PROSPERITY. ALL RIGHTS RESERVED. | PRIVACY POLICY