Please select your state
so that we can show you the most relevant content.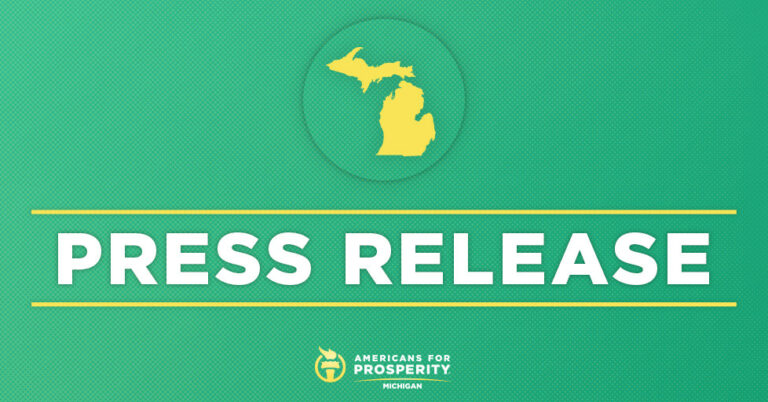 AFP-MI: Whitmer tax plan blocks meaningful, long-term tax relief
"Tax plan a tax sham," says group
Lansing, Michigan—Hot on the heels of a news conference this morning in which the Governor Whitmer outlined the details of her new tax plan, Americans for Prosperity-Michigan (AFP-MI) issued the following statement:
"The Governor's tax plan equals a tax sham," said Annie Patnaude, state director for Americans for Prosperity-Michigan. "Her plan blocks a lifetime of tax relief for 100% of income taxpaying households in exchange for a one-time gimmick."
"It's clear the Governor doesn't understand the impact of inflation on Michigan families," said Patnaude. "The average family in the US has struggled under inflation totaling $460 per month, but Governor Whitmer is going to block long-term tax relief so she can transfer those dollars to wealthy and well-connected big businesses.
"AFP-MI and our grassroots activists stand ready to hold state lawmakers accountable for blocking long-term tax relief promised to Michiganders nearly 15 years ago."
© 2023 AMERICANS FOR PROSPERITY. ALL RIGHTS RESERVED. | PRIVACY POLICY