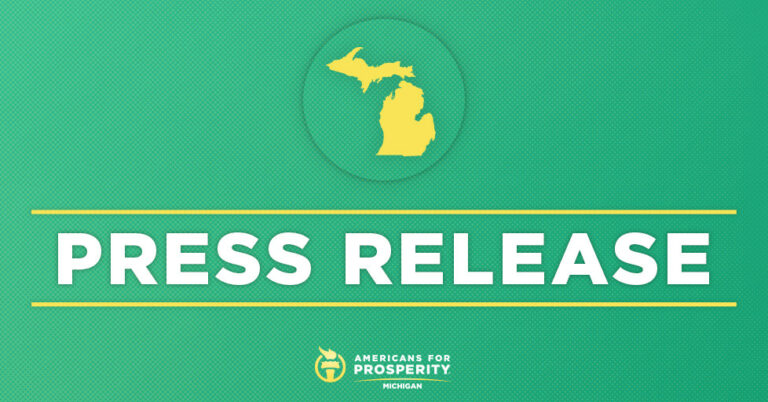 AFP-MI Congratulates Winners of Michigan Primary
Endorsed Candidates Tudor Dixon, Lana Theis, Andrew Fink and More Emerge Successful
Lansing, Michigan—Tonight, Americans for Prosperity-Michigan congratulated the victorious candidates in the Michigan Primary Election.
Tudor Dixon, Jay DeBoyer, Josh Schriver, Cam Cavitt, Bill Schuette, Jaime Greene, State Sen. Pamela Hornberger, State Sen. Jim Runestad, State Sen. Aric Nesbitt, State Sen. Dan Lauwers, State Sen. Lana Theis, State Rep. Andrew Beeler, and State Rep. Andrew Fink, were endorsed by AFP-MI and prevailed in their primary races. They will advance to the November 8 general election.
After the races were called, AFP Michigan State Director Annie Patnaude issued the following statement:
"Congratulations to all of last night's winners! Thanks to our fearless network of grassroots activists, Michiganders will have principled champions to vote for in this year's mid term elections. We are so excited that outstanding candidates like Lana Theis and Andrew Fink can bring common sense and fiscal responsibility back to Lansing.
"We are especially excited to continue backing Tudor Dixon in her bid to become the next governor of Michigan. She is more than ready to beat Governor Whitmer with innovative policy solutions and the courage to empower and enliven Michigan.
"Out network of over 30 grassroots activists helped make these crucial wins possible by knocking on nearly 4,000 doors and making over 100,000 phone calls."
-###-