Please select your state
so that we can show you the most relevant content.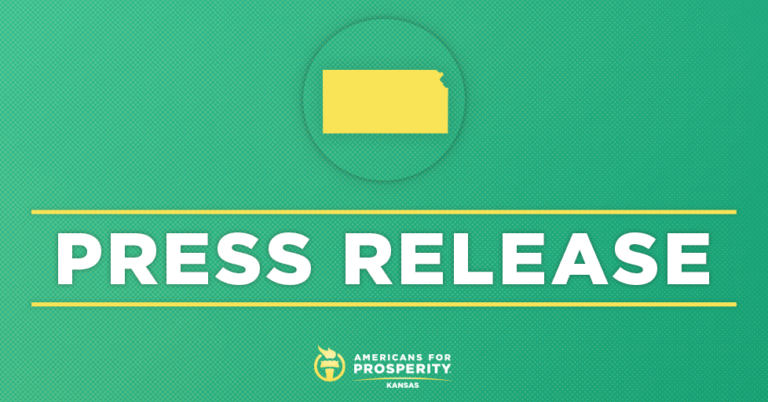 AFP-Kansas to Host Tax-Free Gas Event in Shawnee
Grassroots group kicks off summer urging Congress not to raise gas taxes
TOPEKA, Kansas – Americans for Prosperity -Kansas (AFP-KS) announced a new grassroots effort urging Congress to focus on comprehensive reforms to prioritize financing on roads and bridges of national importance and streamline regulation and permitting processes rather than considering any increases to the federal gas tax.
Today, AFP will host an event at a Shawnee gas station where a limited number of drivers will be treated to tax-free gas on a first come, first serve basis. The event will connect gas-buyers with the reality that nearly 30 cents of every federal gas tax dollar is wasted on pet projects that have nothing to do with building roads and bridges.
The campaign comes as the White House and congressional leaders discuss funding mechanisms for a proposed $2 trillion infrastructure package and as American families hit the road for the unofficial start of summer.
"For most Kansans filling up the gas tank is a necessity, not a choice. Forcing families to pay more at the pump won't fix our roads and bridges, it will only undermine the most significant tax relief in a generation and strain family budgets," said AFP-Kansas State Director Jeff Glendening. "Congress has the money to improve roads and bridges – they just need to spend it more wisely. Before folks head out for the holiday weekend, we'll be making their fill up a little bit cheaper and encouraging them to contact lawmakers to let them know we need smarter spending, not higher taxes.
The event will be held at The Temp Stop 113 at 13515 W 63rd St. Shawnee, KS 66216 from 2 – 4 PM. This event is open to press. Please email epatton@afphq.org if you plan to attend.
© 2023 AMERICANS FOR PROSPERITY. ALL RIGHTS RESERVED. | PRIVACY POLICY