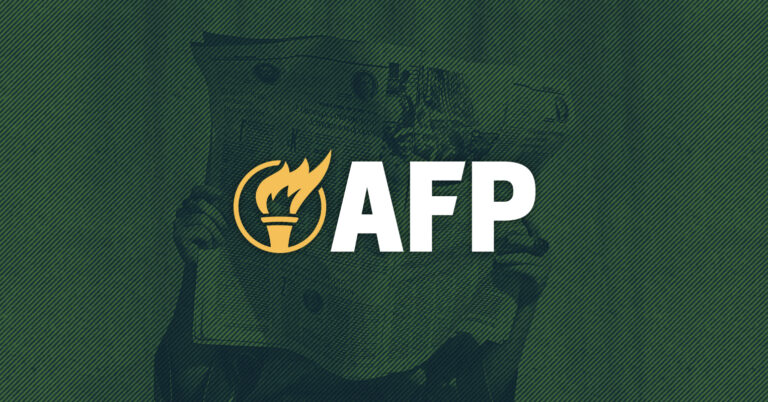 AFP Issues Key Vote Alert Against Bailout Bill
Arlington, Va. – Americans for Prosperity (AFP) issued a key vote alert urging members of Congress to oppose H.R. 6800, the $3 trillion bailout package the House is expected to vote on today. AFP recently launched a national grassroots effort to mobilize activists in opposition to the massive spending bill.
In the key vote letter sent to lawmakers Thursday, AFP Chief Government Affairs Officer Brent Gardner writes:
Dear Member of Congress:

 

On behalf of millions of Americans for Prosperity activists in all 50 states, I write urging you to vote "NO" on H.R. 6800.

 

This $3 trillion package is disingenuous and does little to address the current economic and health crisis Americans face, instead, it seeks to leverage a crisis to ram through massive bailouts and a partisan wish list. The package would exacerbate the national debt crisis and put us in a hole so deep, it could take decades to climb out.

 

This legislation will further bail out state and local governments for years of poor decisions, bail out pension plans that were underfunded and failing well before COVID-19, bail out the Postal Service, and even suspend the cap on the State and Local Tax deduction. H.R. 6800 would double down on mistaken policies that would delay economic recovery and drive the nation even further into debt.

 

This legislation will make our country weaker and we urge every member of Congress to oppose it. There are better ways to ensure our country recovers stronger than before.

  

We urge you to vote "NO" on H.R. 6800, this vote will be included in our legislative scorecard.
Background:
AFP will be boosting its digital ad campaign to empower constituents to contact the following U.S. Senators and urge them to oppose the bailouts: Bill Cassidy (R-LA), Joni Ernst (R-IA), Doug Jones (D-AL), Joe Manchin (D-WV), Gary Peters (D-MI), Mitt Romney (R-UT), Mike Rounds (R-SD), Jeanne Shaheen (D-NH), Tina Smith (D-MN), Dan Sullivan (R-AK), Mark Warner (D-VA), and Roger Wicker (R-MS).
Visit AFP's scorecard online at: AFPscorecard.org.