Please select your state
so that we can show you the most relevant content.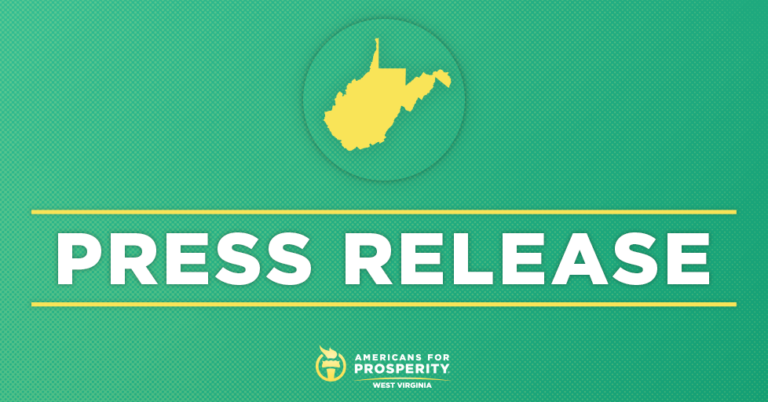 AFP: Gov.'s Last Minute Budget Gimmick is Irresponsible
Grassroots group calls for lawmakers to keep standing for responsible government
CHARLESTON, W.Va.—Despite already signing a fair but fiscally responsible teacher pay raise, to the shock of many Governor Justice on Tuesday night proposed another, higher pay raise. After leaving a closed-door meeting with union officials, his proposal to pay for it: rely on higher revenue estimates to arbitrarily adjust the state budget's revenue estimates upward. The announcement comes as West Virginia schools remain shuttered on the fifth day of public employee unions' illegal work stoppage.
"I was always told money doesn't grow on trees, but apparently it does in the Governor's office," said Americans for Prosperity-West Virginia State Director Jason Huffman. "This seems to be nothing more than an irresponsible budget gimmick that could put struggling West Virginians on the hook for $58 million in higher state spending. Instead of hanging West Virginians out to dry, the Governor should look for a fiscally responsible approach to cover this agreement such as making cuts to our bloated government. It is now up to lawmakers to stand up for West Virginia taxpayers and say 'No' to this sham. We have confidence our principled members will meet that challenge, and our activists stand ready to support those who stand with the taxpayers."
BACKGROUND:
West Virginia already spends the 6th most on education in the U.S. when compared to the amount of income of its citizens. We also spend the 10th most on salaries and the 5th most on employee benefits by the same measure. In short, instead of spending more on education, we should focus on spending our money more wisely. Teachers should be calling for lawmakers to cut our overgrown bureaucracy instead of asking hurting Mountaineers to shoulder ever-higher tax burdens.
© 2023 AMERICANS FOR PROSPERITY. ALL RIGHTS RESERVED. | PRIVACY POLICY