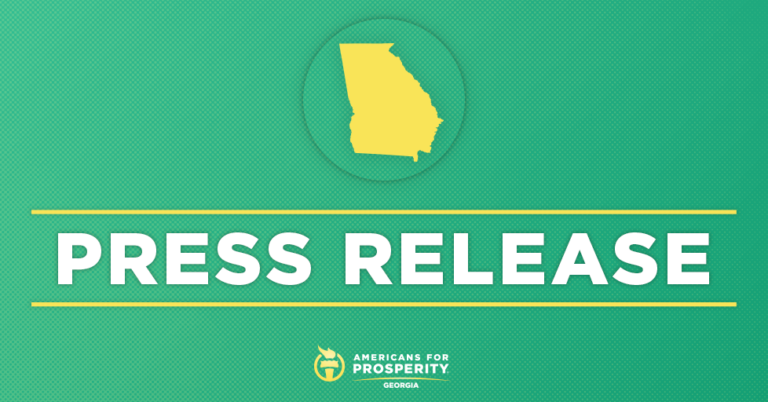 AFP-GA: Georgians Can't Afford Another Gas Tax Hike 
Atlanta, GA – Americans for Prosperity (AFP) today launched a six-figure digital campaign in support of improving America's infrastructure without imposing a federal 25-cent per gallon gas tax hike. AFP also released state-by-state analysis of the real-life consequences that this tax increase would have on Georgians and people across the country.
VIEW State-by-State Analysis of a 25-Cent Per Gallon Federal Gas Tax Increase
Americans for Prosperity Georgia State Director, Stephen Allison issued the following statement:
"We should make it easier, not harder, for Georgia families to make ends meet. Increasing the gas tax would make it more expensive to commute to work, pay for everyday goods and would leave families with less hard-earned money to invest in the things most important to them. America can build a safe, modern infrastructure without burdening Georgians with additional tax increases.
"As it stands, Georgian families are facing an on-average of $350 more per year if the federal government imposes an additional 25-cent per gallon gas tax hike. That's too much. That's why we are encouraging Senator Isakson to reject any measure that would increase the gas tax and instead champion policies that would not place new burdens on taxpayers."
AFP is encouraging lawmakers to instead prioritize key reforms that will improve our nation's infrastructure, like:
Preserving federal infrastructure dollars for targeted construction projects of a national priority;
Unleashing private investment in infrastructure assets;
Returning power and responsibility to the states wherever possible;
Overhauling the regulatory and permitting system to improve outcomes and efficiency; and
Eliminating costly and unfair labor restrictions.
AFP has long maintained that there are better ways to address our nation's infrastructure challenges than asking taxpayers to reach back into their pockets to funnel more money into a broken system. The economy is booming in large part to the tax and regulatory reforms that Congress and the administration have implemented, and we urge them not to undermine that success by clawing back that tax relief at the gas pump.
For further information or an interview, reach Anna McEntee, amcentee@afphq.org, 703-674-9227.