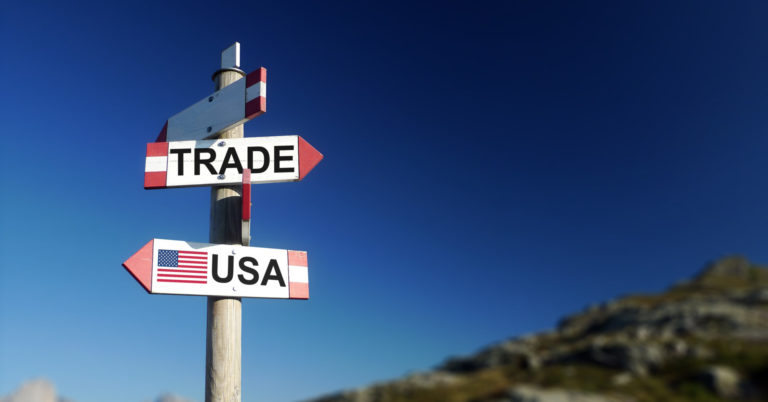 AFP, Freedom Partners: New Steel Tariffs Hurt American Consumers, Workers and Companies
Arlington, VA – Freedom Partners Chamber of Commerce and Americans for Prosperity today said new tariffs on steel and aluminum announced by the Trump administration will harm Americans and are a step back from a pro-growth agenda.
Americans for Prosperity Senior Policy Fellow Alison Acosta Winters issued the following statement:
"We strongly oppose these new tariffs on steel and aluminum. Tariffs are tax increases on all Americans. They wreak self-inflicted damage on our consumers, workers and businesses. Today marks a step back from a pro-growth agenda and we urge the Trump administration to reconsider imposing tariffs.

"In addition, tariff exemptions, short or long-term, are not the answer to solve the problems produced by tariffs in the first place. Exemptions place the federal government in the position to hand-pick winners and losers – and incentivizes the latter to beg Washington to give them a pass.

"As The Washington Post noted earlier this year, top administration trade adviser Peter Navarro thought these exemptions were problematic.  The paper noted that Navarro told Fox News: 'As soon as he exempts one country, his phone starts ringing with the heads of state of other countries.' So rather than continuing this game at a cost to consumers at home and trading partners abroad, we urge the Trump administration to abandon tariffs and keep moving forward on regulatory relief and other pro-market policies that will continue to grow the economy."
Freedom Partners Executive Vice President James Davis issued the following statement:
"The tax cuts and reduction in regulatory barriers enacted by the Trump administration have helped economic growth and job creation. Wages have increased and unemployment rates are the lowest in decades.

"All this success will be greatly undermined by the imposition of new taxes on working Americans. Trade barriers make Americans as a whole poorer and they hurt those most who can afford it least. Trade wars hurt everyone. They trigger retaliatory tariffs from our trade partners. American families need affordable access to household goods – not higher prices driven by tariffs. We urge the Trump administration to abandon these tariffs."
Background:
Freedom Partners Welcomes China Tariff Suspension by Trump Administration
Instead of Business Handouts, Try Lowering U.S.-China Trade Barriers
Real Victims of Tariffs and Protectionist Trade Policy
AFP, Freedom Partners and The LIBRE Initiative Urge White House to Abandon Harmful Tariff Policy in Official Comment to USTR
Americans for Prosperity (AFP) exists to recruit, educate, and mobilize citizens in support of the policies and goals of a free society at the local, state, and federal level, helping every American live their dream – especially the least fortunate. Freedom Partners is a non-profit, non-partisan chamber of commerce dedicated to protecting freedom and expanding opportunity for every American—no matter where they live, what they do or how much money they have.
###