Please select your state
so that we can show you the most relevant content.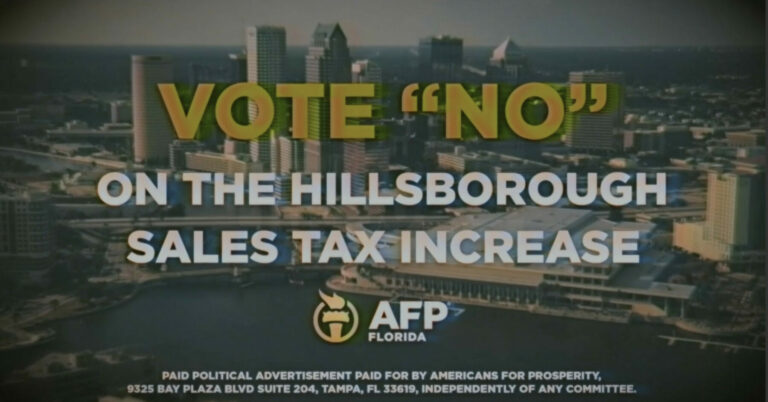 AFP-Florida Launches "No Hillsborough Hike" Digital and Radio Ads
Sales tax hike would give Hillsborough highest rate in the state, hurt families
Brandon, FL – Americans for Prosperity-Florida (AFP-FL), the state's leading grassroots advocacy group against wasteful spending and burdensome tax increases, is calling in Hillsborough citizens to vote "No" on the $230 million proposal to increase Hillsborough County's sales tax to the highest rate in the state. This regressive tax would hit hardworking families and the community's least fortunate the hardest – costing the average family hundreds of dollars a year.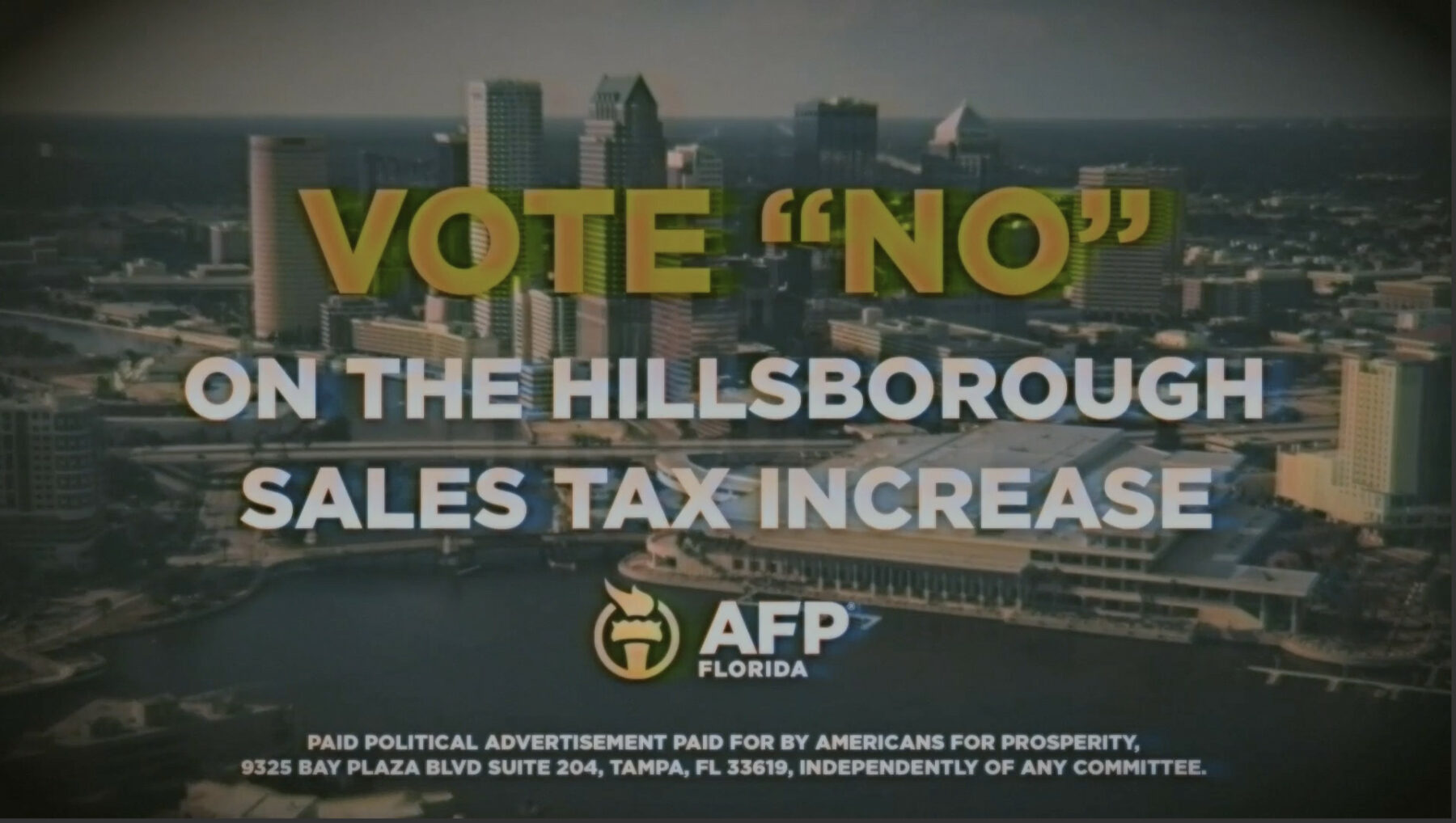 View "Vote No Hillsborough Hike" here
"Hillsborough families already rejected an unnecessary sales tax hike in 2010," said AFP-FL coalitions director, Demetrius Minor. "The burdens of addressing Hillsborough's critical infrastructure needs shouldn't fall on our least fortunate and hardworking families; elected leaders should be solving these problems responsibly, not asking them to dole out more of their hard-earned money to pay for a plan with more holes in it than Big Bend Road. We urge Hillsborough voters to oppose this harmful tax increase."
© 2023 AMERICANS FOR PROSPERITY. ALL RIGHTS RESERVED. | PRIVACY POLICY