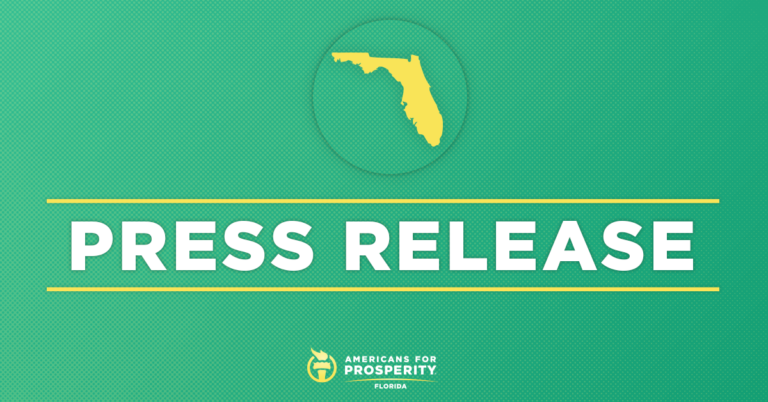 AFP-FL Praises House and Senate on Pursuing Criminal Justice Reform Data and Transparency
Feb 2, 2018 by AFP
Group launches digital ad thanking Speaker Corcoran, Rep. Sprowls and Sen. Brandes
Tallahassee, FL – Americans for Prosperity-FL has launched a digital ad to commend members of the House and Senate for sponsoring legislation to initiate research and much needed data collection on the state's criminal justice system. This critical data would help address the fundamental flaws with current criminal justice policies by codifying more than 50 measures of data on cases and individuals to be collected uniformly across counties, within courts, and within the department of corrections.
AFP-FL has launched a digital ad in the districts of Speaker Richard Corcoran, Senator Jeff Brandes, and Chairman Chris Sprowls to educate their constituents about the value of this legislation and to encourage them to thank these leaders for mounting this effort.
The grassroots group is also applauding the members of the House Judiciary Committee and Chairman Chris Sprowls for moving quickly to move this bill forward.
"We commend Chairman Sprowls for working so quickly on delivering on his promise to pass this important bill. We're committed to working on policies that promote a more open and free society. The data collection in this bill will allow lawmakers to identify what policies work best so that communities can be safer and individuals can reach their full potential. We hope this bill moves through the House and Senate quickly and onto the Governor's desk for his signature."