Please select your state
so that we can show you the most relevant content.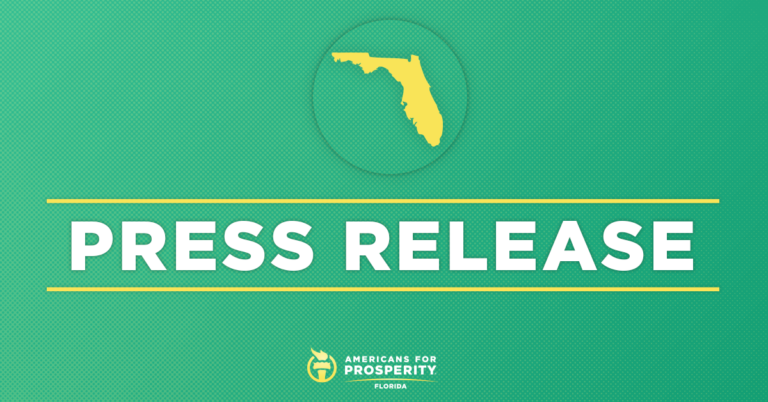 AFP-FL Commends Florida House for Passing Worker Rights Legislation
Tallahassee, FL – Americans for Prosperity-Florida (AFP-FL) today applauded the Florida House for passing worker right's legislation, House Bill 25 (HB25). Introduced by Representative Scott Plakon, HB25 would expand freedoms for Florida workers and amplify their voice with their union representation, ensuring that unions better serve their membership. The legislation would require unions to hold regular elections and obtain 50 percent of their actively paying dues members in order to be certified by the state.
Sen. Stueube has sponsored a companion bill in the Senate, SB 1036. The Senate must pass SB1036 for the legislation to be sent to Governor Scott's desk and signed into law.
AFP-FL's state director, Chris Hudson released the following statement:  
"We commend the House for taking a huge step forward today in protecting the rights of Florida workers. Unions should be accountable to their members and this measure ensures unions will be more transparent and better represent their members. We thank Rep. Plakon for sponsoring this bill and Rep. Eagle for moving this measure on the House floor today and now urge the Senate to move quickly and pass Senator Stueube's companion bill."
Background:
AFP-FL recently launched a mail campaign calling on Floridians to support House Bill 25.
Most U.S. union members are represented by unions they have not voted for. Last year, a study conducted by the Heritage Foundation found that unions covered under the National Labor Relations Act only represented 6 percent of their current members that voted for union representation.
© 2023 AMERICANS FOR PROSPERITY. ALL RIGHTS RESERVED. | PRIVACY POLICY