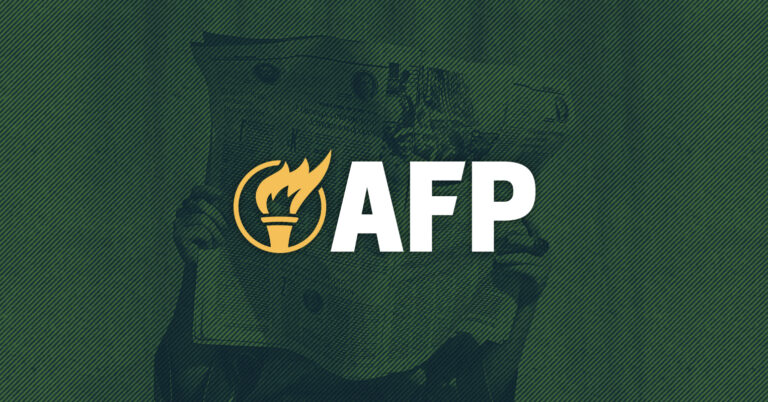 AFP-FL and LIBRE-FL Announce Joint Campaign Supporting Education Innovation, ESA Expansion
Tallahassee, FL – Americans for Prosperity-Florida (AFP-FL) and the LIBRE Initiative-Florida today announced a robust, statewide campaign focused on passing SB 48, a bill that expands educational freedom and streamlines the state's scholarship programs for Florida students and families.
The six-figure campaign includes advertising, digital outreach, direct mail, and grassroots engagement that educates Floridians on the benefits this bill will have for students and families, while urging them to contact their legislator in support of the bill.
View the statewide radio ad here.
View a direct mail example here.
View the Hispanic community radio ad here.
 AFP-FL State Director Skylar Zander issued the following statement:
"It's time lawmakers and the government become as innovative as families have been in finding new ways for their kids to learn during this pandemic. The status quo leaves too many families and students without access to an individualized learning experience. This bill is what we need to give more families the resources and flexibility they need to find the right environment for our kids to succeed. We look forward to reaching even more people through this campaign to show them how we need to focus our efforts on students rather than systems, and why they should support this bill."
Juan Martinez, grassroots engagement director, for The LIBRE Initiative – FL said:
"Now more than ever, Florida families need greater choice when deciding an education plan that works for their children. This is especially the case for Florida's Latino community that have been disproportionately impacted by COVID-19 school closures and a lack of high-speed internet. If enacted, SB 48 will help streamline the state's education scholarship programs and make it easier for families to choose an educational setting where they can thrive and find fulfilment. We urge lawmakers in Tallahassee to pass this legislation without delay."
Background:
AFP-FL State Director Skylar Zander recently wrote an op-ed featured in the Miami Herald on the need for SB 48.
The bill would streamline some of the elements the state was already offering through its scholarship programs, with an eye toward making them even more effective in providing students and families the opportunities they need and deserve.
Students now participating in the Florida Tax Credit and Hope scholarship programs would move to the Family Empowerment Scholarship program, created in 2019. Donors who fund the 20-year-old tax credit would still be eligible to contribute and claim a credit. The programs would remain open to families based on financial eligibility.
The McKay Scholarship Program for Students with Disabilities and the Gardiner Scholarship Program would be combined in a new program, and funding would be boosted from 95 percent of the per-pupil cost in public schools to 97.5 percent.
AFP-FL has been at the forefront of advocating for increased educational freedoms. In 2019, the grassroots group ran TV ads featuring key messages from U.S. presidents from different political parties that recognized every child deserves a quality education.