Please select your state
so that we can show you the most relevant content.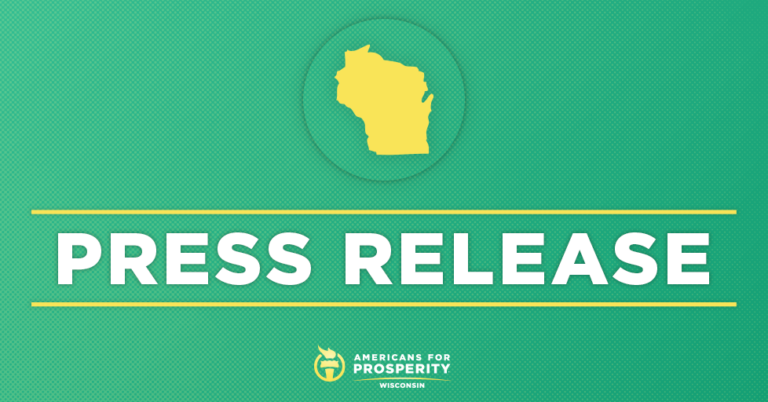 AFP Endorses Ty Bodden for Wisconsin State Assembly
MADISON, Wis. – Americans for Prosperity-Wisconsin (AFP-WI) today announced its support of Ty Bodden for the 59th Assembly District. Bodden has earned the support of AFP-WI in his primary election for his strong support of principled policy solutions that improve the lives of all Wisconsinites.
AFP-WI will leverage a wide range of tactics, including its signature grassroots outreach and mobilization, to urge voters to support Ty Bodden in the August 9th primary election.
AFP-WI State Director Eric Bott issued the following statement:
"Ty Bodden is a longtime grassroots activist and uniquely understands the policies important to the constituents of the 59th Assembly District. He knows lower taxes, less government spending, and more education freedom will help get our state back on the right track. He wants to get government out of the way and to stop picking winners and losers so every Wisconsinite can achieve the American Dream. Our grassroots activists are excited to get to work in support of a strong, liberty-minded candidate like Ty Bodden for State Assembly."
Ty Bodden (AD-59):
Ty Bodden will be a principled leader and welcomed addition to the Wisconsin State Assembly, dedicated to reducing government overreach and fighting for every Wisconsinite. Bodden supports expanded educational opportunities for all Wisconsin children and has been a vocal proponent of adopting universal education saving accounts. Additionally, Bodden will be an active voice in support of fiscally responsible budgets and spending practices.
© 2023 AMERICANS FOR PROSPERITY. ALL RIGHTS RESERVED. | PRIVACY POLICY