Please select your state
so that we can show you the most relevant content.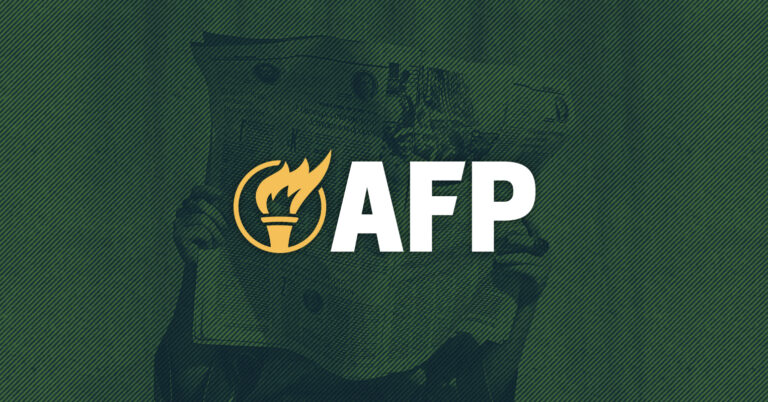 AFP-CO to PUC: No More Rate Increases
DENVER, CO — Today, AFP-CO launched NoMoreRateIncreases.com, a campaign targeting the Colorado Public Utilities Commission (PUC) and calling on Coloradans to tell the PUC to stop raising rates on utilities.
Heating costs are top of mind for Coloradans this time of year and families across the state are feeling the financial pressure of rate hikes, increased gas taxes, and threats from politicians to gut the state's Taxpayer's Bill of Rights (TABOR).
AFP-CO's campaign targets likely voters in the metro area through digital, mail, and grassroots outreach – and even blankets with a call to contact the PUC on them. The campaign calls on activists to contact the PUC and demand no more rate increases.
"Higher taxes, more expensive gas, and skyrocketing utility bills are the new status quo for Coloradans – and politicians continue to nickel and dime taxpayers at every turn," said AFP-CO State Director Jesse Mallory."This influx of new taxes and fees is a dangerous trend in Colorado and has no sign of slowing down. AFP-CO has held government officials accountable on fiscal responsibility and we will put the full weight of our grassroots resources to ensure voters know where these undue increases are coming from – the PUC, Excel Energy, and the General Assembly."
Sample Ad: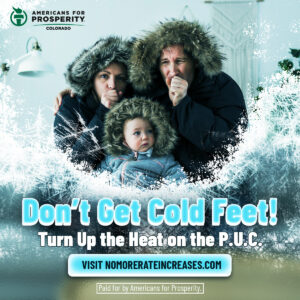 © 2023 AMERICANS FOR PROSPERITY. ALL RIGHTS RESERVED. | PRIVACY POLICY