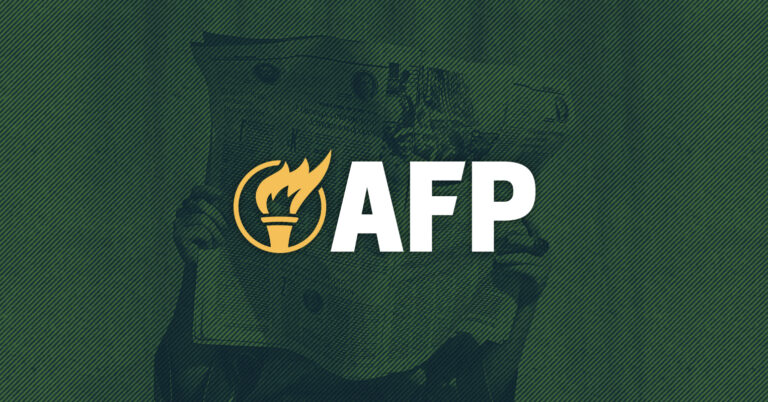 AFP Cheers Introduction of Employee Rights Act
ARLINGTON, VA—Americans for Prosperity applauds the introduction of the Employee Rights Act of 2023 by Senator Tim Scott (R-SC) and Rep. Rick Allen (R-GA) today. The bicameral bill would protect Americans seeking flexible work options and expand the rights of employees in the workplace, giving workers greater control over their livelihood and more accountable union representation in today's economy. 
The Employee Rights Act would update existing laws to match the needs of America's evolving workforce, encouraging flexibility and innovation by protecting independent contracting and codifying a sensible joint-employment standard. It protects workers' rights by guaranteeing the right to a secret ballot for union elections, ensuring employees decide for themselves what personal information can be shared with a union organizer, and allowing them to decide whether their union dues are spent on political or ideological causes.  
Akash Chougule, AFP Vice President of Government Affairs and former Professional Staff Member for the House Committee on Education and the Workforce, said:   
"Americans facing sky-high inflation and life after lockdowns want flexibility and freedom in their careers now more than ever. The Employee Rights Act helps protect this flexibility and entrepreneurial spirit. The bill empowers Americans with more opportunities by making sure our laws are keeping up with the labor market and guaranteeing the workplace protections and choices they need.
"While the Biden Administration continues to pursue a dated and rigid workplace vision that puts special interests above workers' interests, the Employee Rights Act would eliminate barriers to opportunity and protect workers' rights, ensuring that all Americans can thrive.
"We applaud Senator Scott and Representative Allen for their leadership and look forward to educating the American people about their bill and helping advance it through the 118th Congress."
The forward-looking Employee Rights Act stands in stark contrast with Democrats' so-called "PRO" Act and the Biden Administration's radical regulatory agenda, which would restrict the ability of millions of people to work as independent contractors and put more power in the hands of union bosses and government regulators. Click HERE to learn more about why the Employee Rights Act is a far better approach to empowering America's workforce.  
AFP has been a longtime supporter of the Employee Rights Act and urges lawmakers to support these policies that empower workers and entrepreneurs to navigate today's economy. Read our letter urging Congress to pass the Employee Rights Act HERE.