Please select your state
so that we can show you the most relevant content.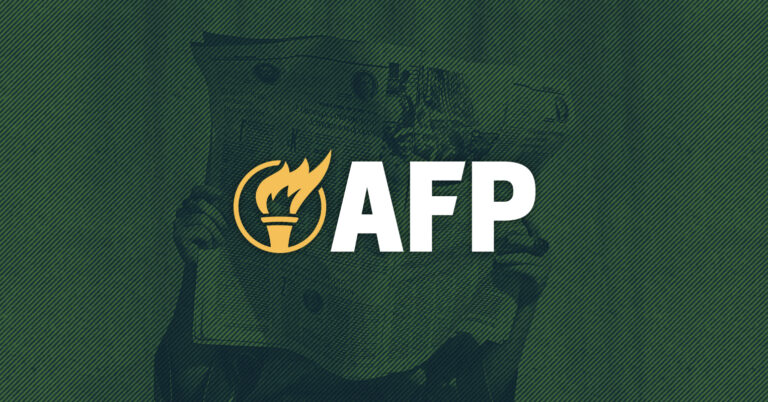 AFP Campaign Urges Senators to Stop Radical Biden Labor Nominee
ARLINGTON, VA—Today, Americans for Prosperity wrote a letter to Senators and launched ads in Montana, West Virginia, Arizona, and Washington D.C. urging Senators to vote against the confirmation of Julie Su for Secretary of Labor.  
AFP is urging Senators to stop Su and demand that President Biden nominate a Secretary of Labor who will empower workers with the flexibility and freedom to navigate today's workforce. AFP's digital ads highlight Su's track record of failure as California Secretary of Labor, where she implemented legislation that threatened to destroy the livelihoods of millions in the state by instituting an "ABC" test to determine whether a worker is an independent contractor or a traditional employee.  
Su's policy decisions wrought havoc on California by depriving tens of thousands of freelance workers of their independent contractor status and entrepreneurial opportunities. With more than 70 million Americans working as independent contractors, families can't afford Su's radical agenda.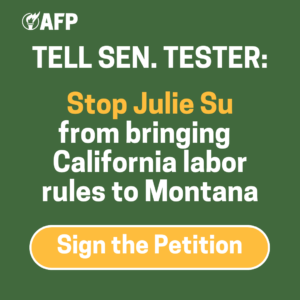 In a letter to Congress this morning, AFP Chief Government Affairs Officer Brent Gardner called on Senators to push President Biden for a nominee whose approach better serves the interests of the American workforce:
"California ranks at or near the bottom in countless economic indicators. But one statistic where it ranks near the top is out-migration: more than half a million people have fled the state over the last two years, thanks in no small part to public policies like the ones Ms. Su has championed. Confirming Ms. Julie Su to lead the U.S. Department of Labor would be tantamount to taking California's failures national. American workers simply cannot afford for you to let that happen."
For policy solutions that protect Americans seeking flexible work options, see HERE for AFP's endorsement of the Employee Rights Act introduced this week by Senator Tim Scott (R-SC) and Rep. Rick Allen (R-GA). Read our letter to Congress opposing Su's confirmation HERE.
© 2023 AMERICANS FOR PROSPERITY. ALL RIGHTS RESERVED. | PRIVACY POLICY