Please select your state
so that we can show you the most relevant content.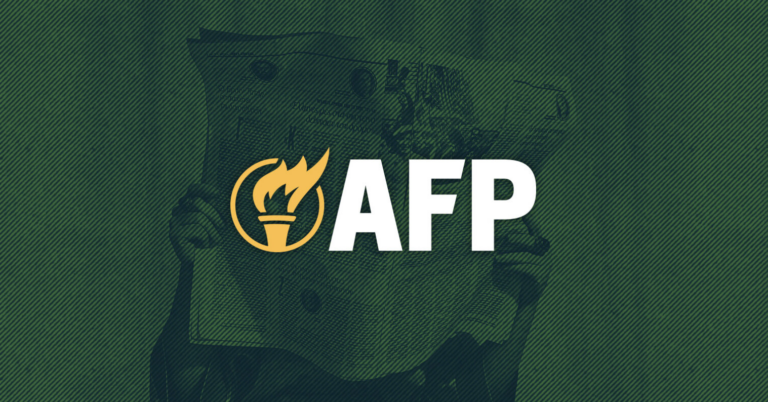 AFP-Alaska Urges Effective Spending Cap, Stop to Tax Increases
ANCHORAGE, AK — Today, Americans for Prosperity-Alaska (AFP-AK) released a statement urging lawmakers to oppose a slew of slated tax increases facing the State Legislature.
AFP-AK Community Engagement Director Sarah Hetemi released the following statement:
"Alaska has a spending problem, plain and simple. Instead of implementing income and sales taxes, lawmakers should focus on creating an effective constitutional cap to rein in spending – not forcing Alaskans to give even more of their hard-earned cash to the government," said Americans for Prosperity-Alaska Community Engagement Director Sarah Hetemi. "Without a spending cap, Alaska's Permanent Fund Dividend is at serious risk of being reduced in order to fund the legislature's lavish funding of government projects. Should Alaska's residents have a reduced payment because of poor spending habits in Juneau?" 
BACKGROUND: 
HOUSE BILL 142: "STATE SALES AND USE TAX" 

HB 142 proposes a 2% statewide sales tax. Instead of implementing a sales tax for Alaskans, policymakers should first show fiscal restraint to allow the private sector to thrive and should implement a meaningful spending cap.
SENATE BILL 114: "OIL & GAS PRODUCTION TAX; INCOME TAX" 

This energy tax would discriminate among energy sources. The legislature should instead champion fiscal policies that treat all fuel sources equally rather than advantaging particular industries or pre-ordained "solutions."
SENATE BILL 127: "TAXATION: VEHICLE RENTALS" 

SB 127 would unfairly tax the gig economy, such as those who rent their personal vehicles through car-sharing companies like Turo, Getaround and Snappcar.
HOUSE BILL 156: "INCOME TAX"

The Tax Foundation has found that an income tax would harm the Alaskan economy and do little to fill the state's coffers. Instead, policymakers must ensure fiscal restraint by amending the state spending cap, spending responsibly, and cutting unnecessary spending.
Alaskans' federal income tax burden is greater than the amount residents of many other states pay in state income taxes. Adding a state income tax to Alaska's structure would excessively burden families and businesses even more.
© 2023 AMERICANS FOR PROSPERITY. ALL RIGHTS RESERVED. | PRIVACY POLICY